Administrative
Staff member
Staff
VIP
Lifetime
I've been getting this question a lot lately. Some people see the following error message when they tried to open a shared thinkscript study in ThinkorSwim.
An error occurred while importing shared item. Please consult with tech support.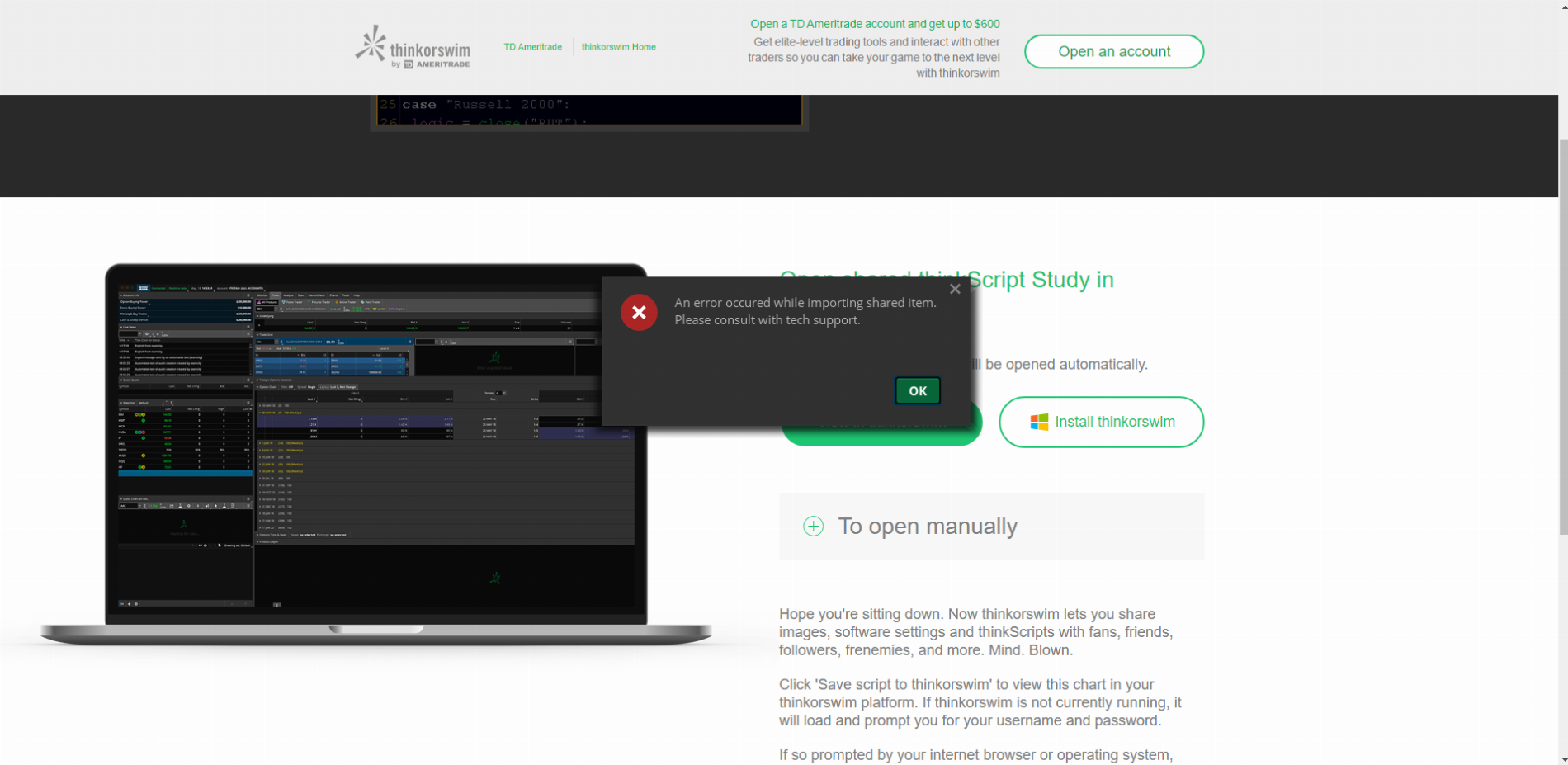 You only see this popup window when clicking on the "View in thinkorswim" button via the web browser. This option makes it really convenient to import a shared item such as an indicator or scan query. However, it no longer works.
While we wait for ThinkorSwim to fix this issue, here's a workaround.
Go to ThinkorSwim
Click on Setup (top right-hand corner) > Open shared item...
Insert the shared link (ex: https://tos.mx/9XiG3f4)
Preview > Import
Done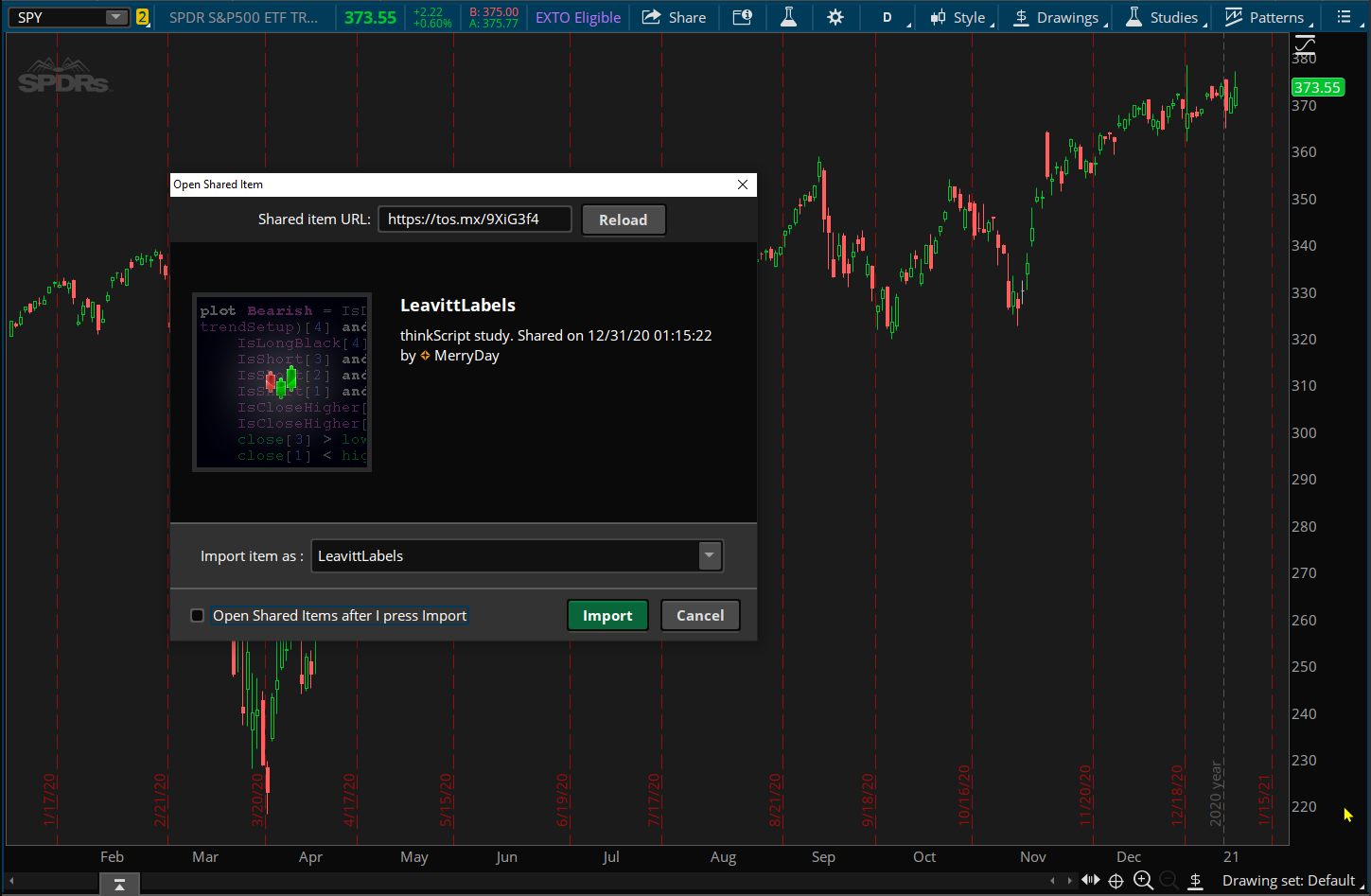 I hope that helps.
P.S: As
@rad14733
suggested
, if you decide to share a ToS link on our forum, be sure to post the actual code. This is especially helpful for those who want to quickly glance over the code before adding it to their platform.
Last edited: