Administrative
Staff member
Staff
VIP
Lifetime
Buy the Dip, formerly Market Sentiment, is a simple yet powerful swing trading indicator for ThinkorSwim. Designed to be used on higher timeframe charts such as Weekly, Daily, 4HR, and 1HR.
Let's go over some of the core features.

The Standard Version
The standard Buy the Dip indicator will be an oscillator, sitting nicely at the bottom of your chart. When the
green line is at or crosses below the Zero line
, it means the stock may have reached its low point, often a sign of reversal. We use this as an opportunity to buy shares (or long-term option contracts) when the stock is underpriced.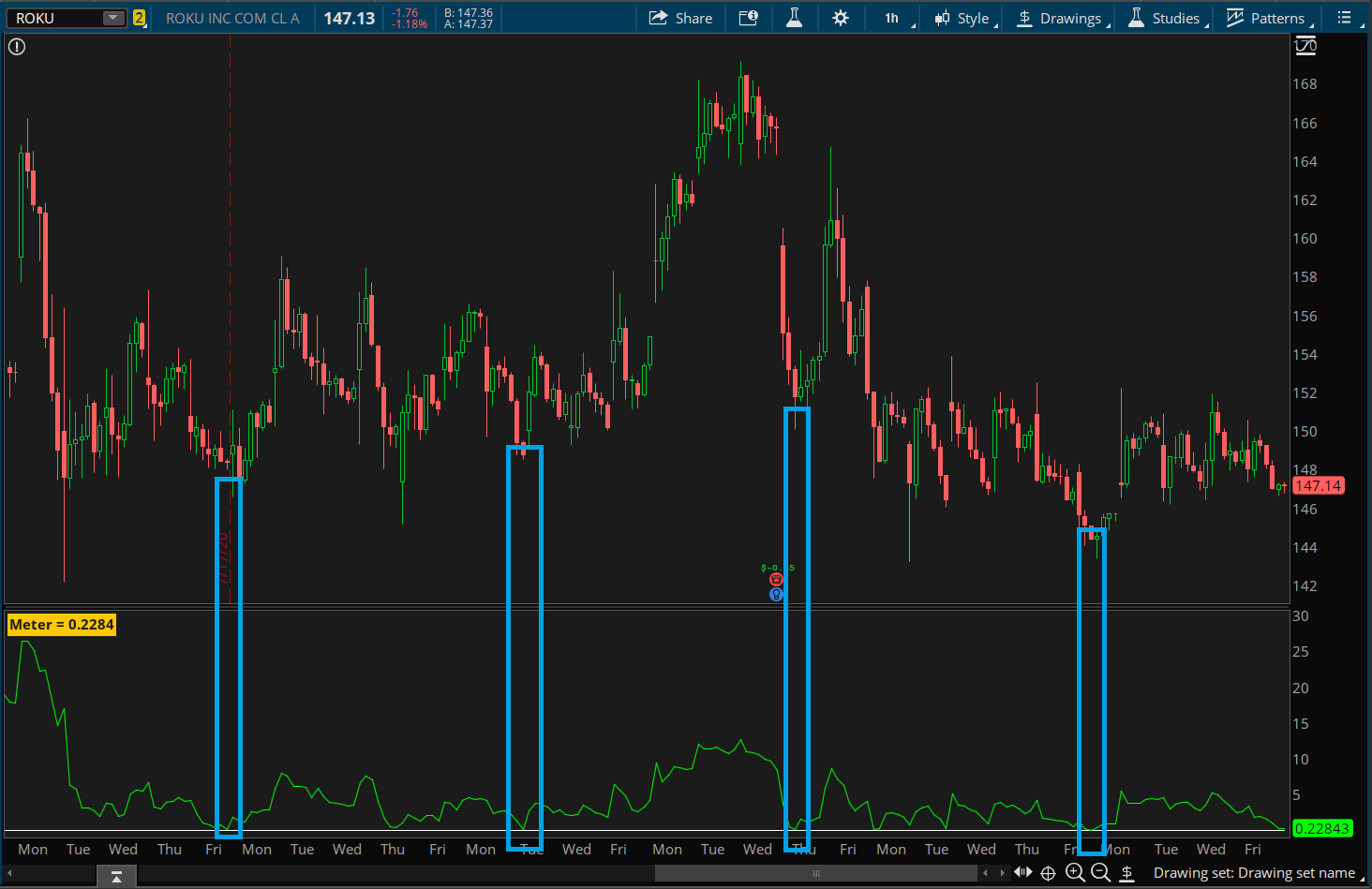 The Advanced Version
The advanced version will include several features such as
filtered signals
, labels, built-in multi time frame moving averages.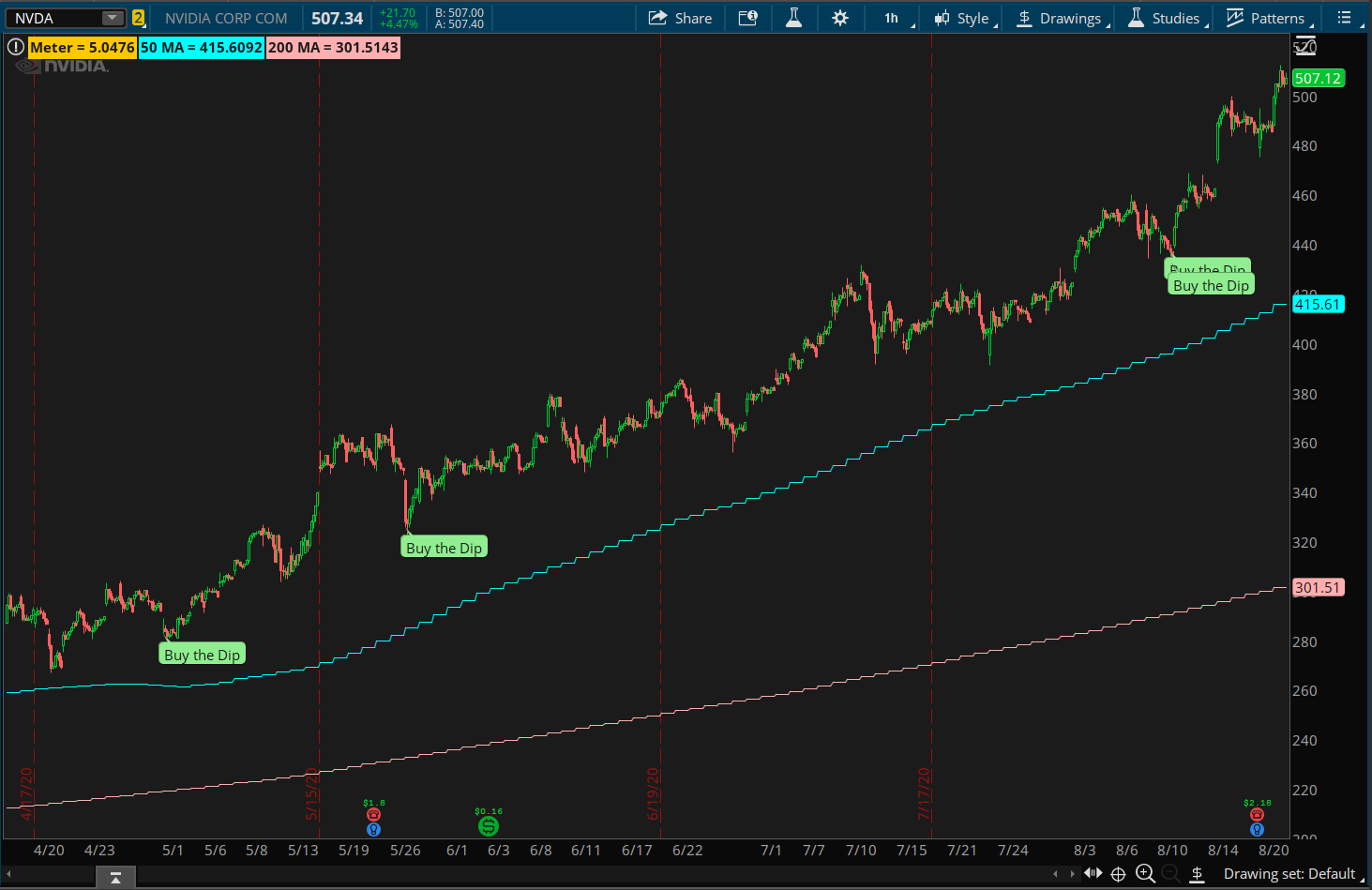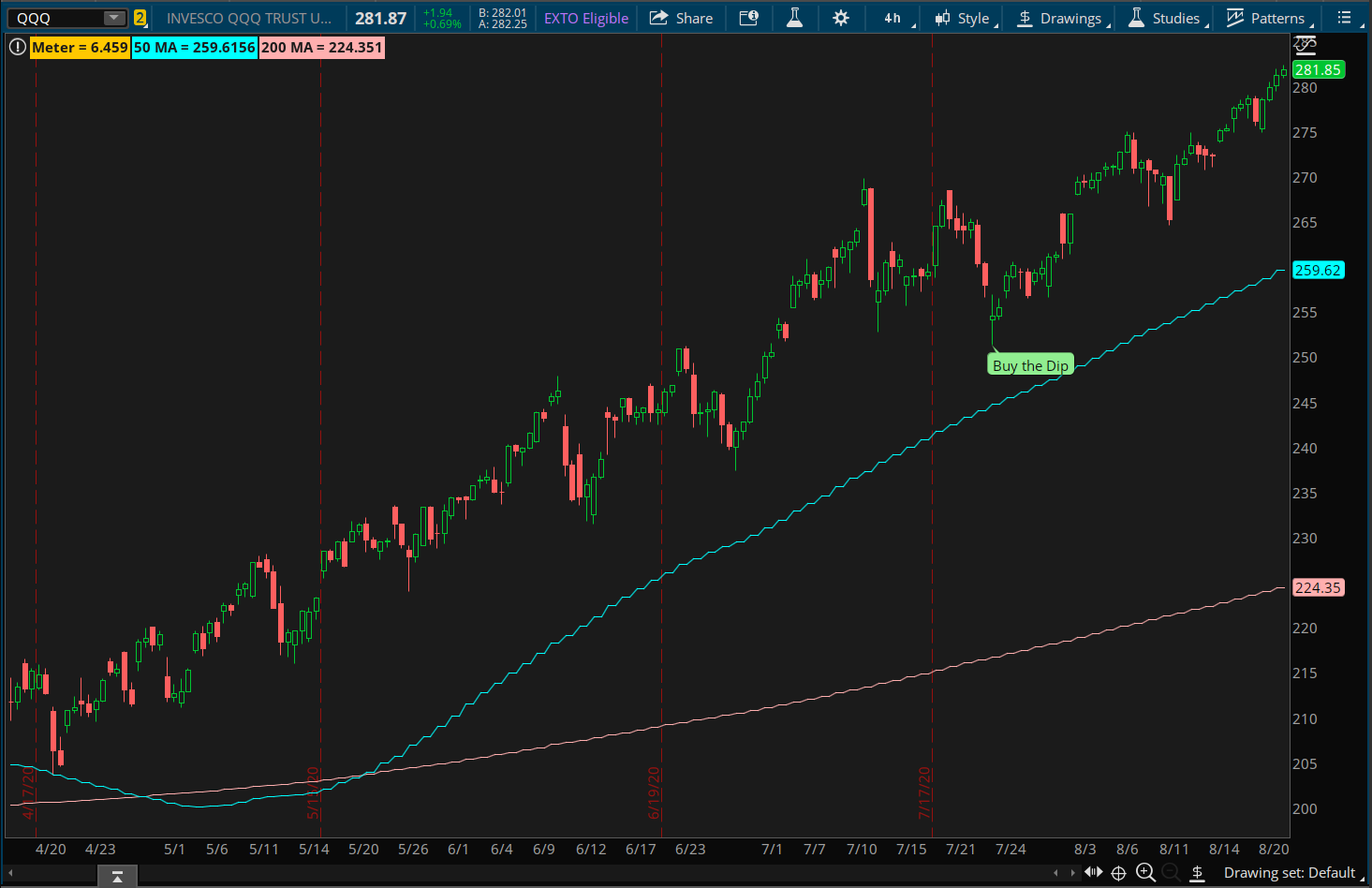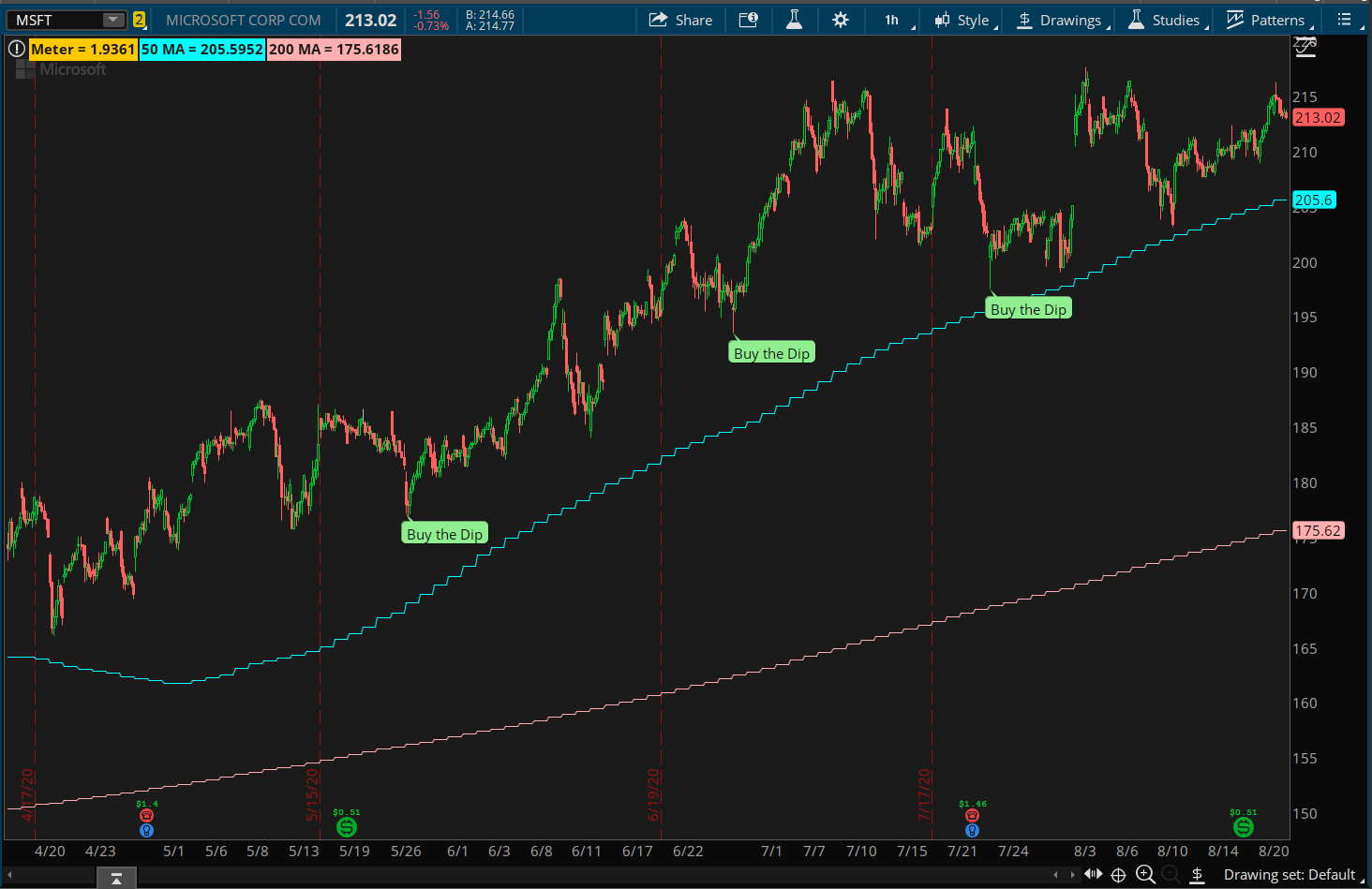 Scanner
Not sure how to find stocks to swing trade?
Our scanner
makes it easy.

In case you still need help, rest assure there will be a video tutorial to walk you through the scanning process.
Watchlist Column
The watchlist column script will be provided to give you an insight into each timeframe without having to switch between the chart.

Download Buy the Dip indicator
All members with active VIP memberships can now download the indicator from its dedicated page
here
.
If you're not a VIP member yet, consider upgrading your account. You can learn more about our VIP subscription on this page.
Caveat:
The Buy The Dip Indicator ONLY provides a heads-up that a stock has dropped significantly. THIS IS NOT A BUY SIGNAL. There is no promise that the stock won't continue falling. It is important to use the Buy The Dip as part of an overall strategy that helps you determine an entry point.
To create a good strategy read more here:
https://usethinkscript.com/threads/answers-to-commonly-asked-questions.6006/#post-58708
What is a Buy The Dip Strategy:
"Buy the dips" means purchasing an asset after it has dropped in price. The belief here is that the new lower price represents a bargain as the "dip" is only a short-term blip and the asset, with time, is likely to bounce back and increase in value. ~Investopedia
What you don't want to do is grab onto a falling sword. It is important to do your analysis that the dip is just a 'short-term dip'. Swing-Traders look to "buy the dip" if an asset drops within an otherwise long-term uptrend. They hope the uptrend will resume after the drop.
A long-term uptrend is the cornerstone to the success of the Buy The Dip strategy.
Read more here to -->
https://usethinkscript.com/threads/how-to-identify-strong-uptrending-stocks.7447/
Even more important than determining when to buy a stock is portfolio management.
@Pensar
said it best:
Any trading strategy, no matter how simple or complicated, will have losses. There is no way to avoid them. That's why its critical to use stops, regardless of your indicators or method. Research and understand position sizing, probabilities, and risk-to-reward - these are highly important to successful trading. Remember that indicators only indicate, not predict - 99% of indicators are based on price or volume, so understanding the market structure is critical. Look for areas of price consolidation to capture the moves of price expansion.
Frequently Asked Questions
Q. How well does this work?
This is the only indicator I'm currently using, along with support and resistance levels. But you don't have to take it from me. Read the reviews
shared here
.
Q. Can I use this indicator to day-trade?
How you use this indicator is entirely up to you. While Buy The Dip strategies are historically used in swing trading, there are experienced traders on this forum using the indicator on lower timeframes as part of their overall day-trading strategy.
Q. What timeframe does this indicator work on?
All time frame, but our suggestions are Weekly, Daily, 4HR, and 1HR.
Q. Does this work on the E-mini Futures (/ES, /CL, etc)
Yes.
Q. Will this work on the mobile app?
The basic indicator can be modified to work on the TOS mobile app in a limited capacity.
Q. Is this a repainting indicator?
Absolutely NOT!
Q. Can I cancel my subscription at any time?
Yes, at any time! By signing up for the membership, you will receive the indicator along with 1 year of free support and update. If you rather not have it renewed automatically, you can
cancel at anytime
and not get charged again next year.
Q. Where do I go to get the indicator?
Click here to upgrade your account to VIP
and you'll receive a copy of it.
Got more questions?
Check out this thread
to see how some of our VIP members are using the indicator to trade.
Last edited: