Well-known member
2019 Donor
I've spent so many hours putting together a chart that works for me. The Slim Ribbon study, tops and bottom candles, the ALMA lines and the bottom indicators are the UCSG for verifying those tops and bottoms along with the MACD, very simple and takes up little space.
My shared workspace
https://tos.mx/lXrKoxz
How to Open a Shared Workspace in ThinkorSwim
Open ThinkorSwim
Click on Setup (located on the top right hand corner of screen)
Select "Open shared item..."
Paste the thinkorswim link into above into the Shared item URL field
Preview > Import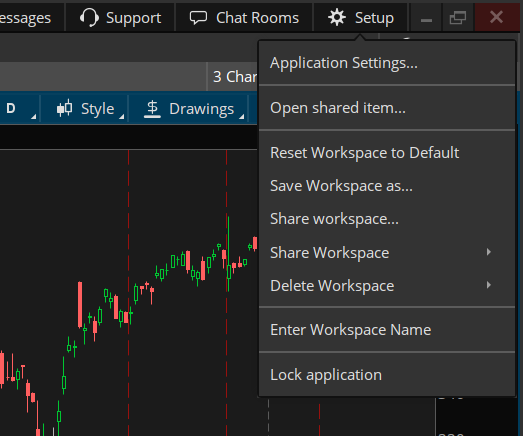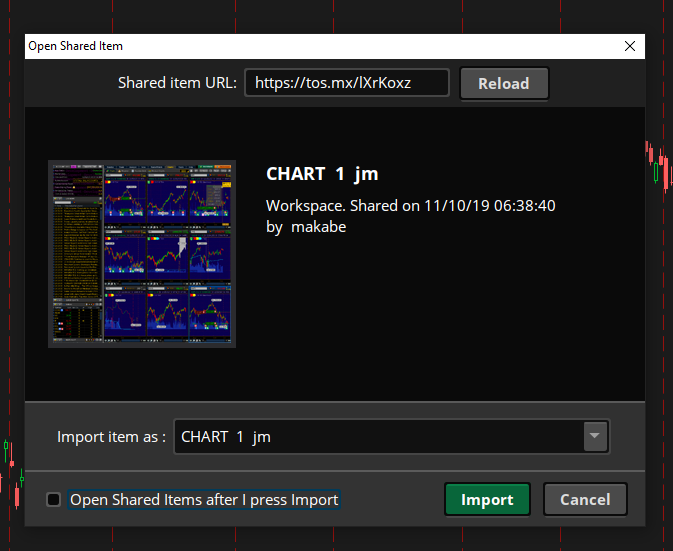 This method applies to other shared items such as grid charts, custom studies, and watchlist columns.
Last edited by a moderator: