Administrative
Staff member
Staff
VIP
Lifetime
Triple 3 Inside Bars Indicator and Scanner for ThinkorSwim
Inspired by the
Double Inside Day
and
Narrow Range 4 (NR4)
indicators. These patterns are quite popular among traders, especially those who mainly use price action to trade breakouts. Here is the triple inside bars study for ThinkorSwim.
When you have multiple inside bars, it means the stock the currently consolidating. It has 3 candles and each of them are smaller than the previous one.
You can use this indicator to plot triple inside bars on your chart and scan for stocks that are consolidating at the moment. Either trade between the consolidation zone or wait for a breakout/breakdown to happen.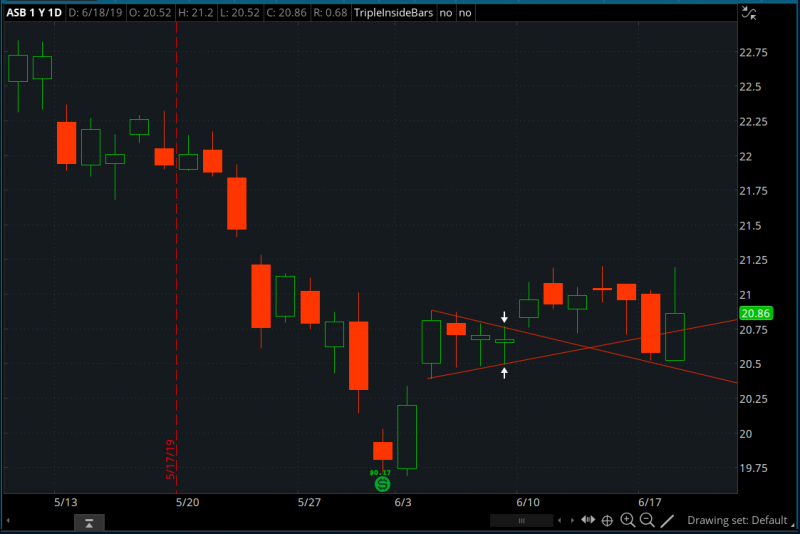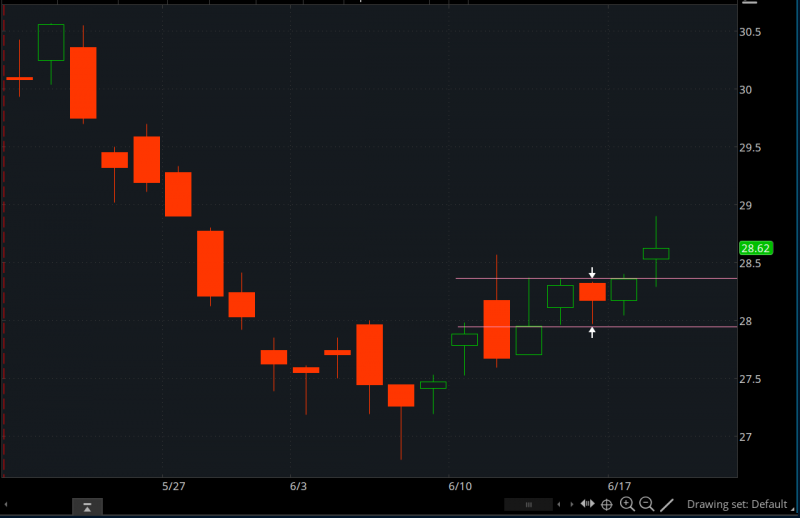 thinkScript Code
Code:
# Triple Inside Day Bars
# Author: Kory Gill, [USER=212]@korygill[/USER]
# Common variables. Using variables reduces calls to TOS iData server.

declare upper;
declare once_per_bar;

def vHigh = high;
def vLow = low;
def nan = Double.NaN;

def range = vHigh - vLow;
def isInsideBar = if range < range[1] and vHigh < vHigh[1] and vLow > vLow[1]
                  then 1
                  else 0;

def triplebar = isInsideBar and isInsideBar[1] and isInsideBar[2];
plot signal = triplebar;
signal.SetPaintingStrategy(PaintingStrategy.BOOLEAN_ARROW_DOWN);
signal.SetLineWeight(2);
signal.AssignValueColor(Color.WHITE);
plot signal2 = triplebar;
signal2.SetPaintingStrategy(PaintingStrategy.BOOLEAN_ARROW_UP);
signal2.SetLineWeight(2);
signal2.AssignValueColor(Color.WHITE);
Shareable Link
https://tos.mx/GPgKnV
Credit:
-
@korygill
Last edited by a moderator: