Administrative
Staff member
Staff
VIP
Lifetime
This indicator consists of today's open and yesterday's trading range.
According to the original author (Trader_King):
Stock is ranging when it's trading within the zone
Stock is trending when it's outside of the zone, be it upper or lower.
You can use the Equilibrium Zone for breakout trading or to avoid sideways action.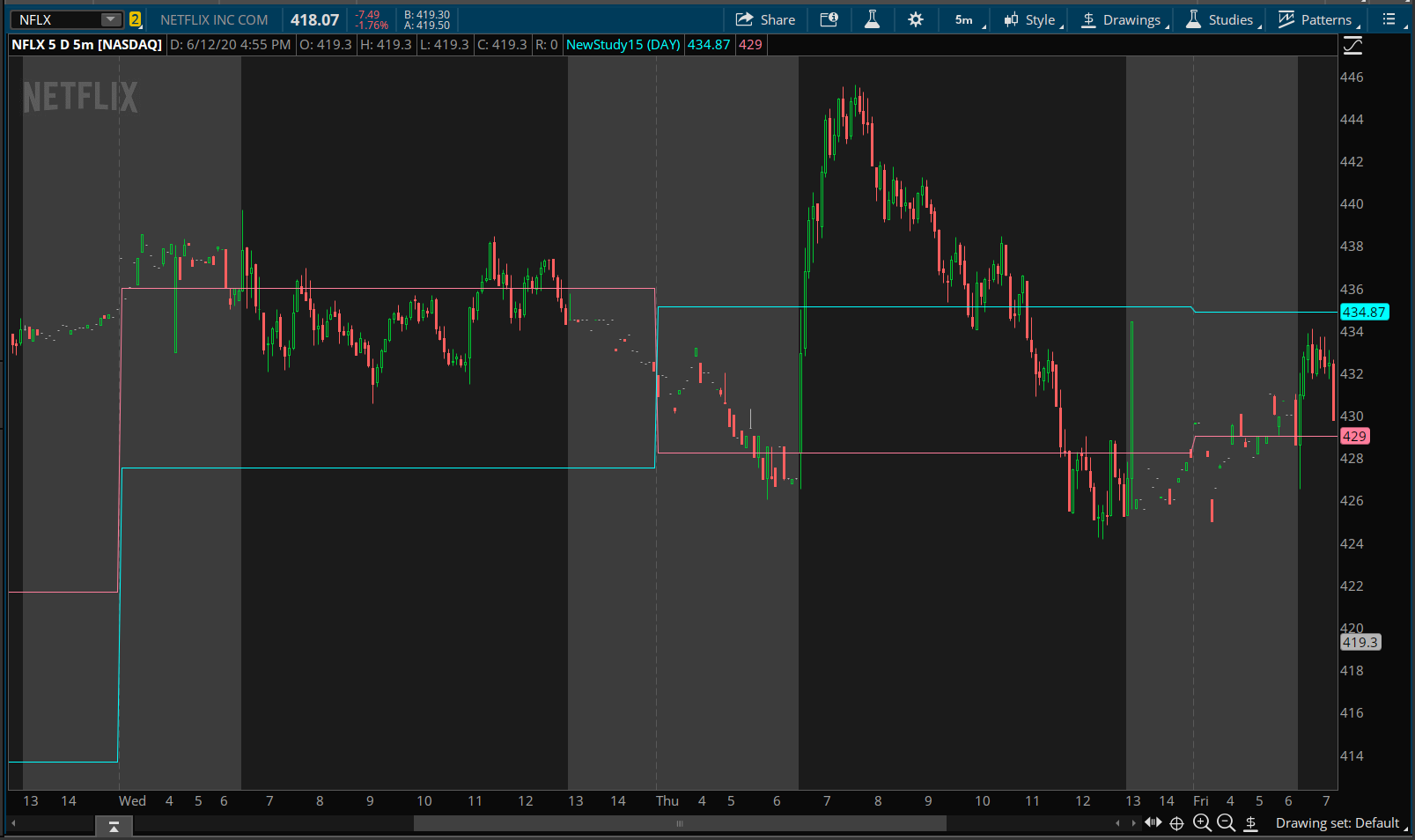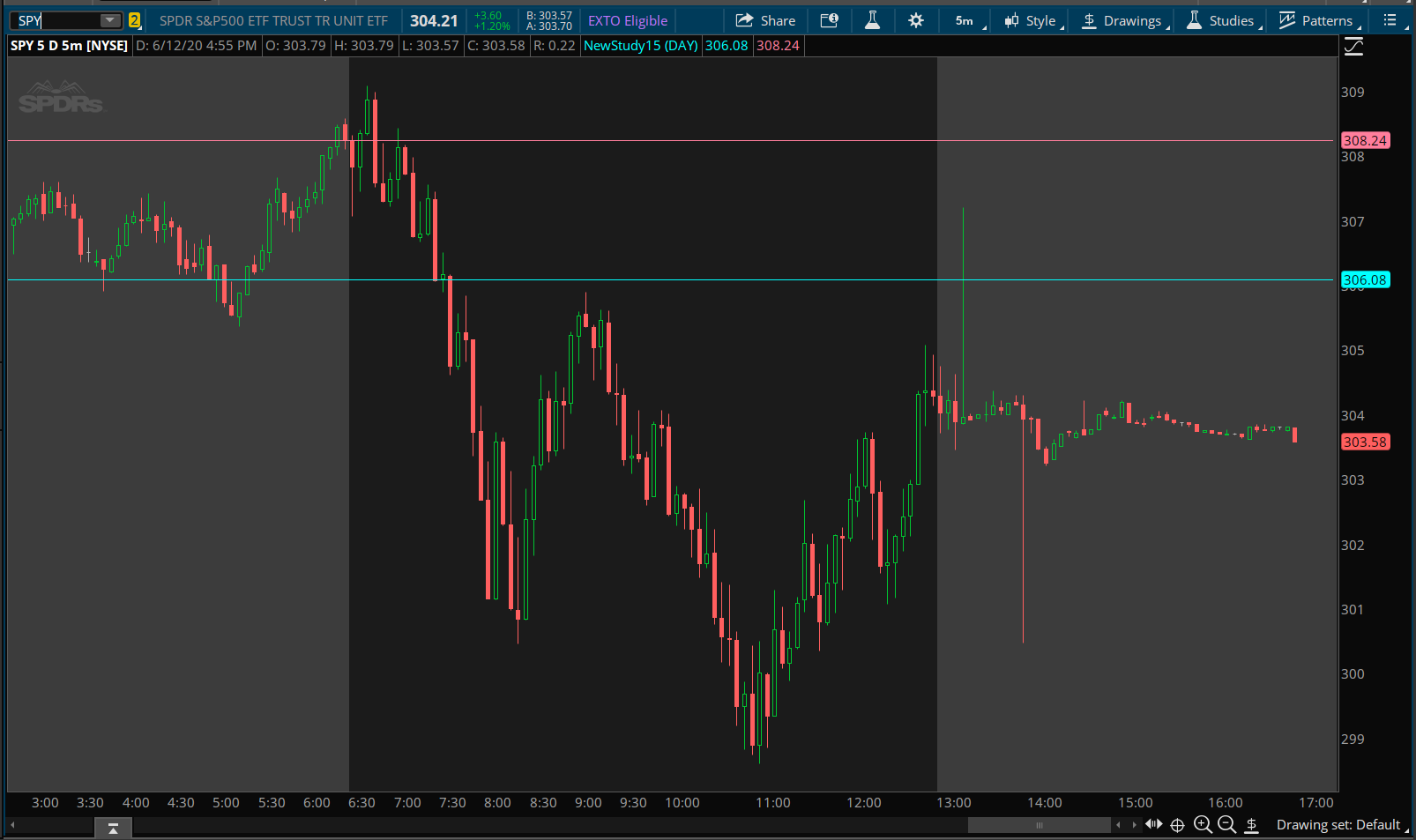 thinkScript Code
Code:
# OC Equilibrium
# Assembled by BenTen at useThinkScript.com
# Converted from https://www.tradingview.com/script/VBKZx0eK/

input aggregationPeriod = AggregationPeriod.DAY;
def OPEN = open(period = aggregationPeriod);
def high = high(period = aggregationPeriod);
def low = low(period = aggregationPeriod);

def a = ((high + low) / 2);
def b = open;

plot o = a[1];
plot z = b;