I use both TradeStation and ToS (primarily ToS) but just noticed a big difference in the simple moving average indicator between the two platforms. The images show the continuous S&P 500 mini futures on a daily chart with a simple 50-day moving average. Two obvious differences at first glance:
1) the 50-day MA at the most recent (right-most) day is roughly 8 points higher on TS than ToS, and
2) there is a minimum in the 50-day MA between Nov-Dec 2022 and ToS shows this at roughly 3800, where TS shows this at well above 3800.
Does anyone know why this is? Does TS use some kind of offset to adjust between quarterly contracts? Would like to know if there's a simple reason before going to TS tech support. BTW, ToS does match a 3rd charting website.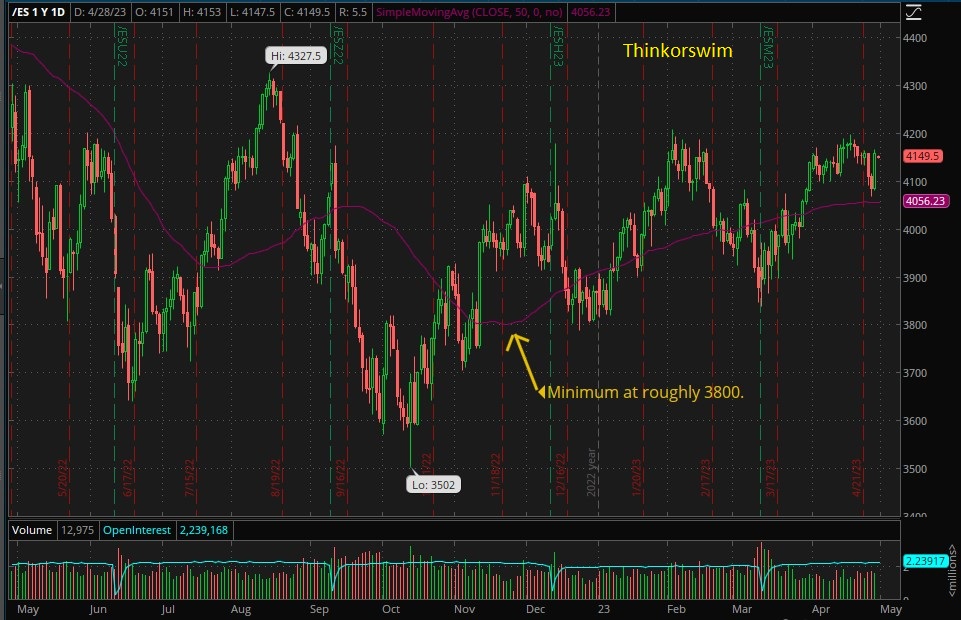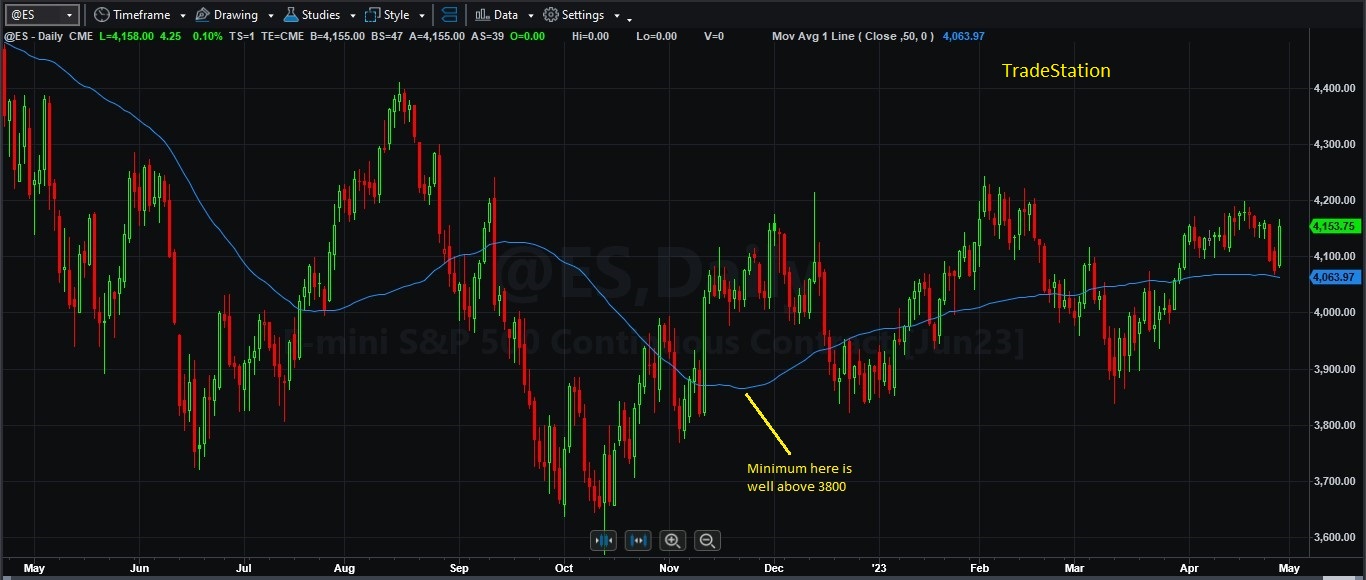 Understanding the MA is just based on the closing prices which are different between the 2 platforms - just asking why do they show this much difference between the 2 platforms?
Last edited by a moderator: