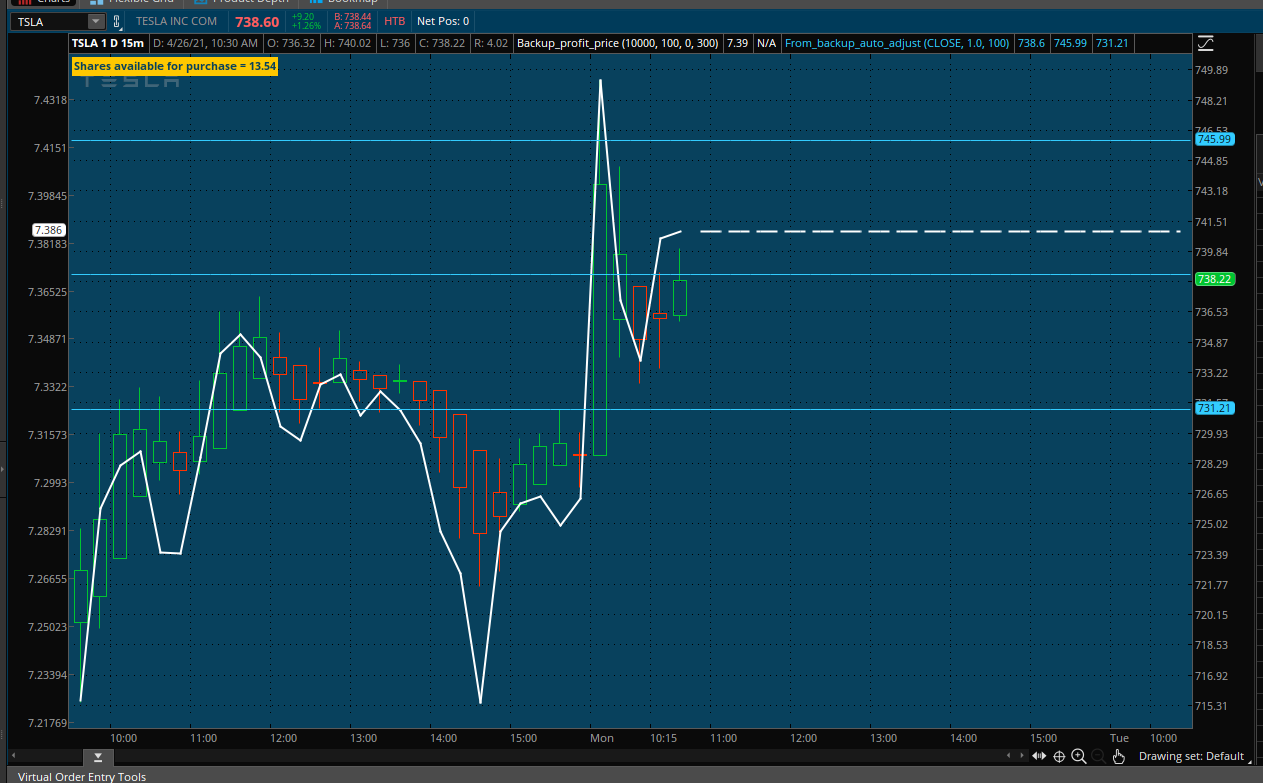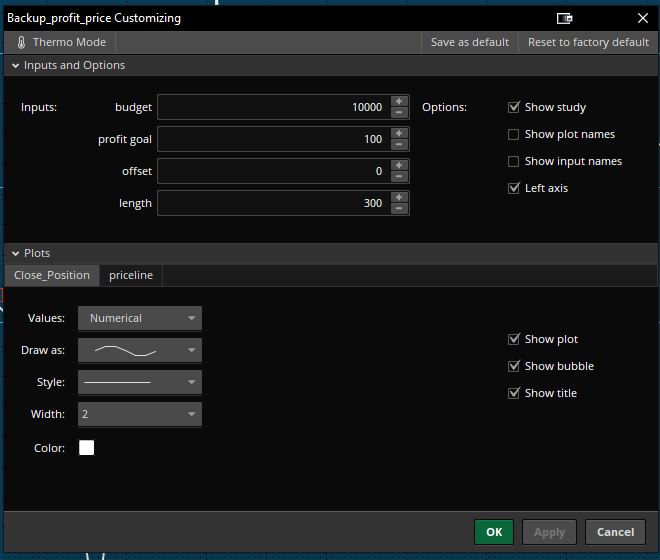 I created this study to set down to earth price targets.
Study A - https://tos.mx/R3kdeTW
Study B - https://tos.mx/lG0LJfF Another study, the light blue lines which currently represent a half of a percent price move, and the current price. Since many of you are likely to ask for It I've included it, not that I mind.
I'm in the process of adding other features, I'll update this post with an updated study/indicator as I add them. I'm looking for a way to auto set Study A to enable the left Axis as that's the only way it display's correctly. One of the features I plan to add is multiple price target lines.