After extensive research I am almost positive the answer to this question is "
No, that is how the interface works
" but figured it is worth asking:
Is there a way to NOT highlight the row on the Watchlist of the selected stock?
The reason I ask is that I have custom columns that change the background color to RED or GREEN based on parameters, but once I select a stock the GUI highlights the entire row BLUE with WHITE text.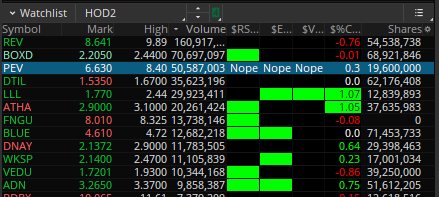 Bye bye custom colors.
Appreciate your wisdom if you know a solution!