This is a follow up from a post I did regarding just the DMI +/- at the opening bell....and for me to show examples of how to use the TTM squeeze with the DMI +/- at the opening bell. If you recall, I found a strategy with the DMI that shows when the 1min and 3min DMI charts both clearly show the DI+ lines clearly on top or the DM- lines are clearly on the top...you will stand a very good chance at getting a quick option scalp by purchasing the call or put that matches the DMI lines and now the TTM squeeze.
Now...the one critical indicator you need to use to 100% confirm that its going to go in that direction at the open or just after the open, is the TTM squeeze. If the DMI lines are both clearly green on top...make sure the TTM bars are light blue on BOTH the 1min and 3min chart...that confirms upward movement at the bell - see the SPY screenshot for this example...look at 9:30 to see DMI separation and light blue TTM bars on both the 1min and 3min chart.
The same logic applies when the DMI's are red on both charts...but now you need to confirm with the TTM that the bars are red on both charts. Look at the NVDA screenshot to see this example...you can clearly see a major drop at the opening bell and confirmation from DMI and TTM squeeze.
**Make sure to set your DMI to 100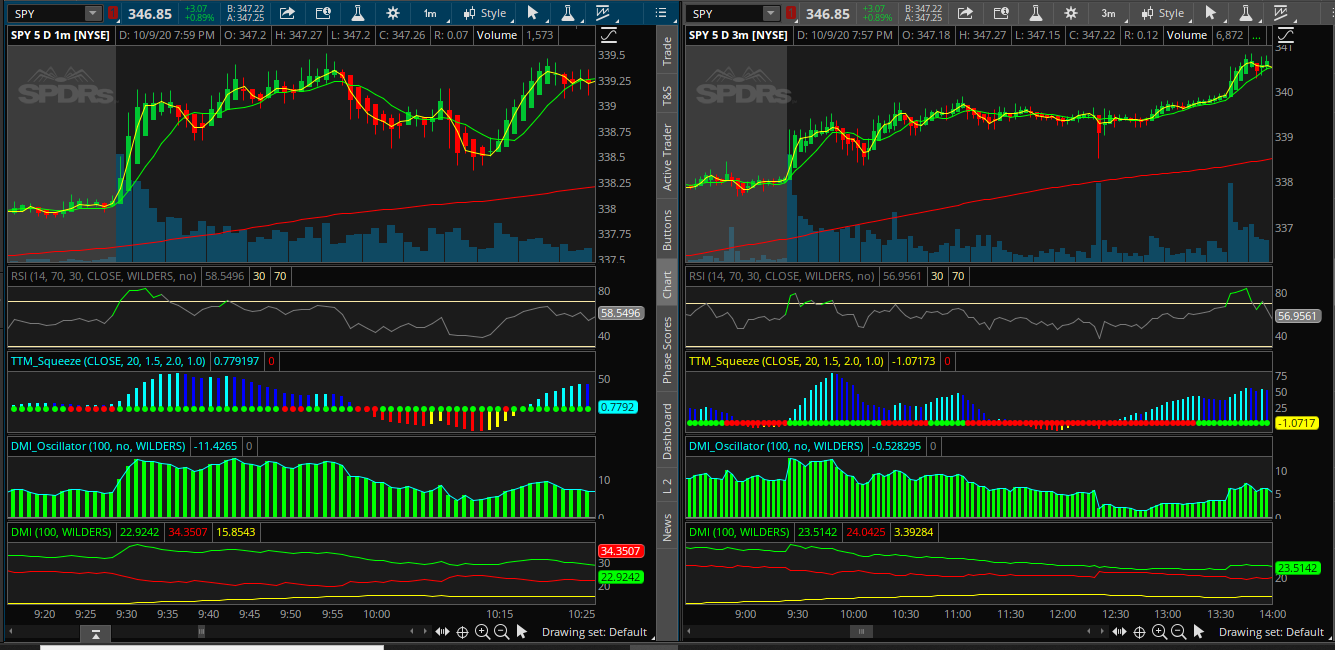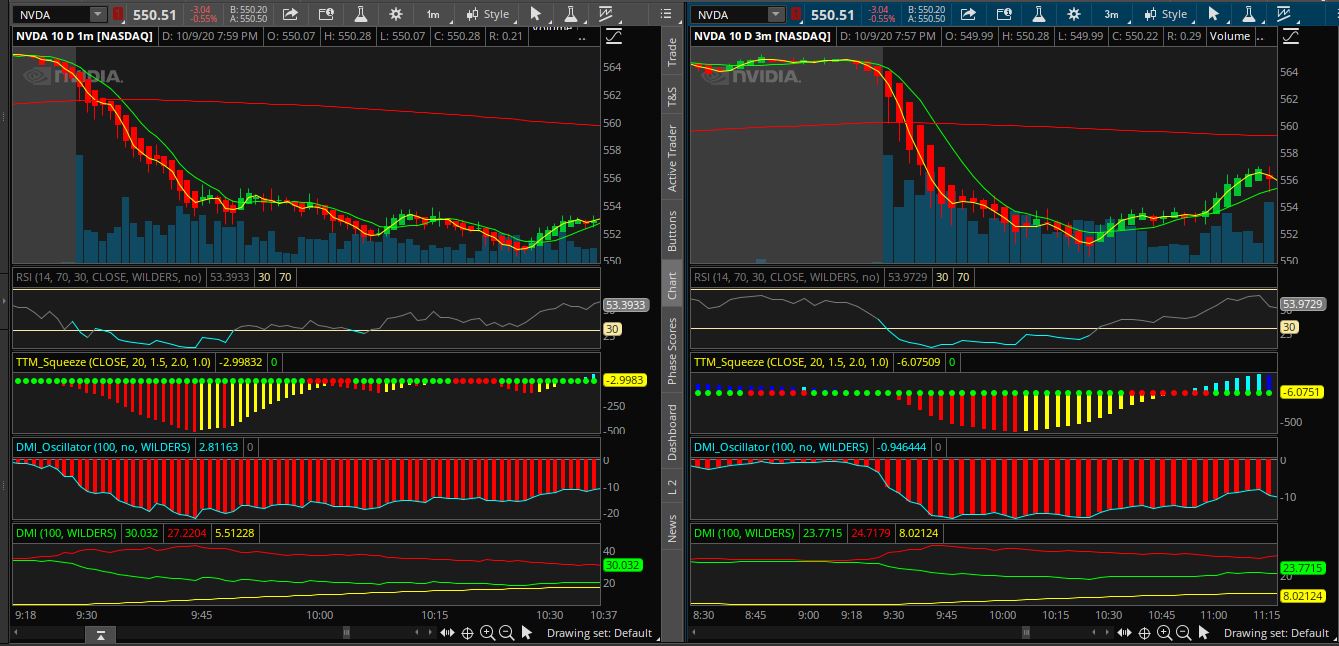 Last edited by a moderator: