I have been lurking this site for a while and have found a bunch of helpful things. I want to give back a little.
So this is not really a strategy but more of a complementary piece to the puzzle. It helps me define optimal entry points.
I use the macdhistogramcrossover indicator that is already built into the thinkorswim database.
My settings are :
fast length: 3
Slow length: 6
macd length: 9
set to exponential for the average.
I place two of them on the chart 1 for up signal 1 for the down signal.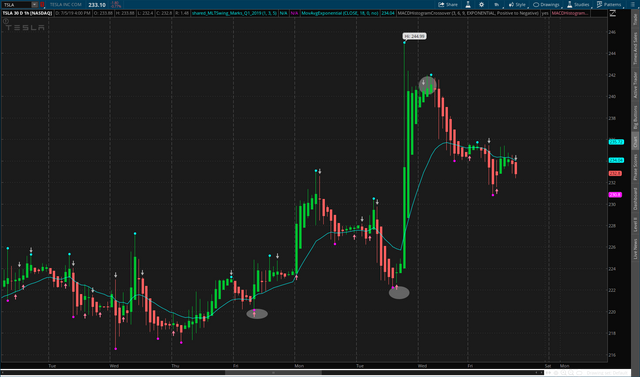 *I try to avoid entries on very large bars. I either want to enter on a normal size to smaller candle or opposite color (green for down arrow, red for up arrow)
chart is just an 18 ema with heiken ashi bars. looking for trend continuation or reversals