My candles are colored to match the TMO lower study that shares space with the
RSILG
. Is there a way to keep the TMO candle color scheme but add a condition that colors the candles yellow/blue when the RSILG and TMO overlap at there critical limits?
im new so maybe the question is confusing so maybe the picture helps illustrate...
Any help is very much appreciated!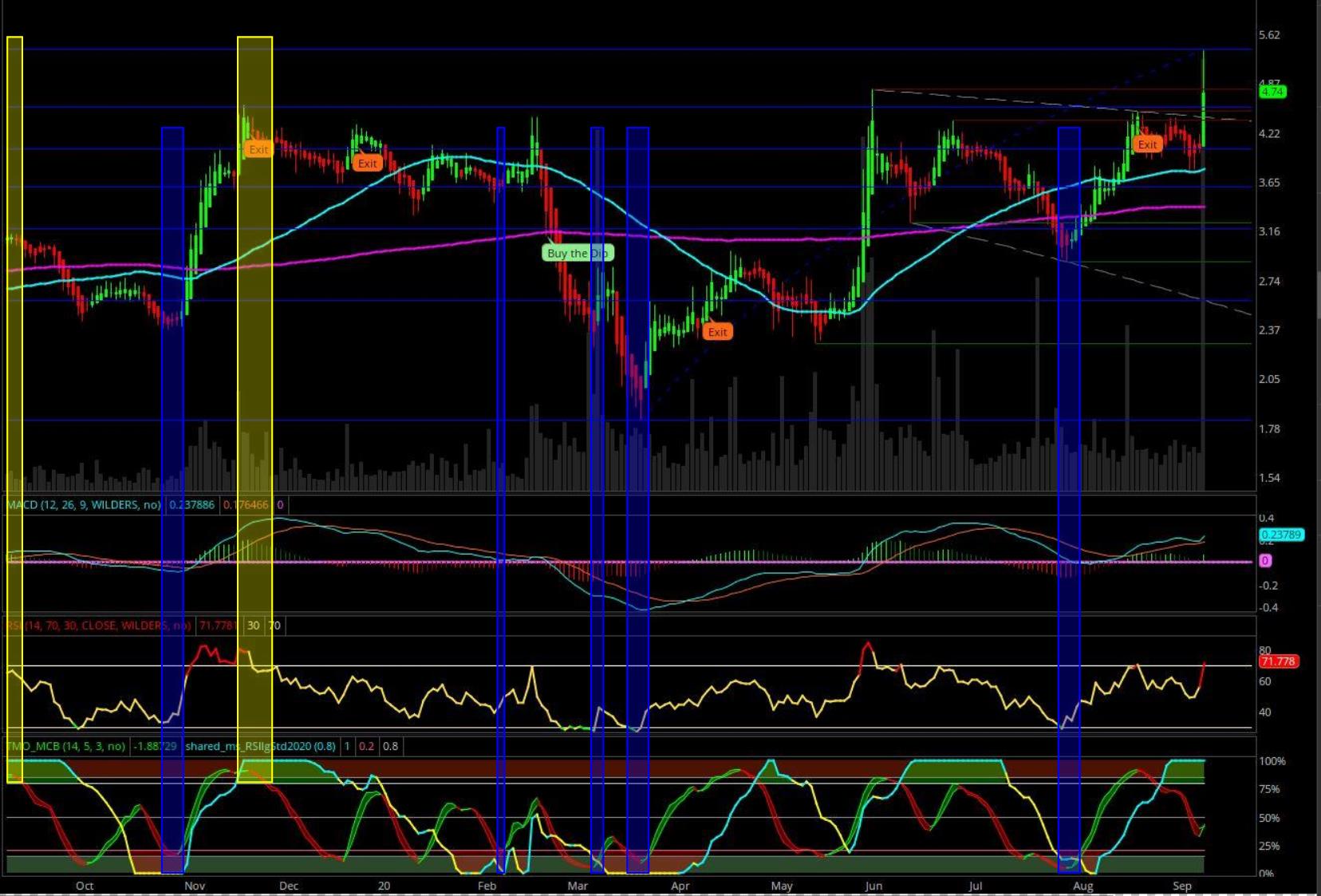 Last edited: