Administrative
Staff member
Staff
VIP
Lifetime
If somebody shared with you a block of code to use on ThinkorSwim, most likely that's a thinkScript code. This means you will have to import it manually into ThinkorSwim in order for it to turn into an actual indicator.
For beginners, importing some plain code into a software is difficult. This tutorial should walk you through that process.
How to Import thinkScript code in ThinkorSwim platform
1. Launch ThinkorSwim from your computer
2. Click on Studies (should be near the top right hand corner)
3. Edit Studies > Create
4. Give your indicator a name
5. Copy and paste the thinkScipt code into the thinkScript Editor
6. Click Ok
7. Click Apply
And now from a simple block of code, you just turn it into an indicator.
Some screenshots just in case you need extra assistance.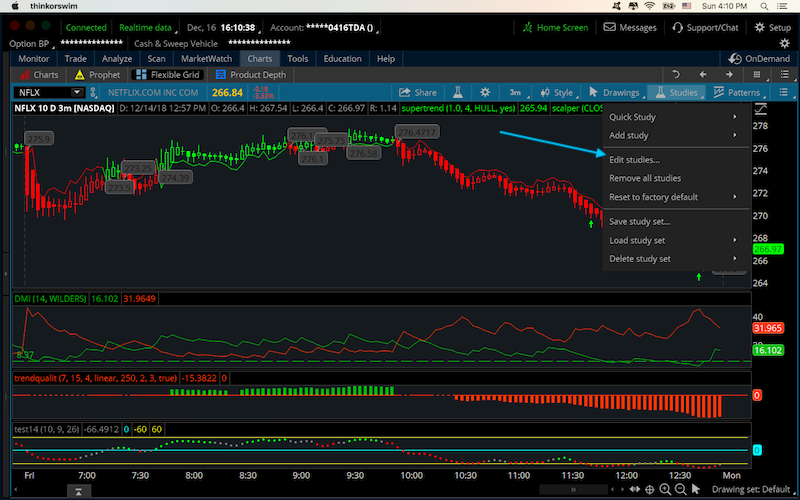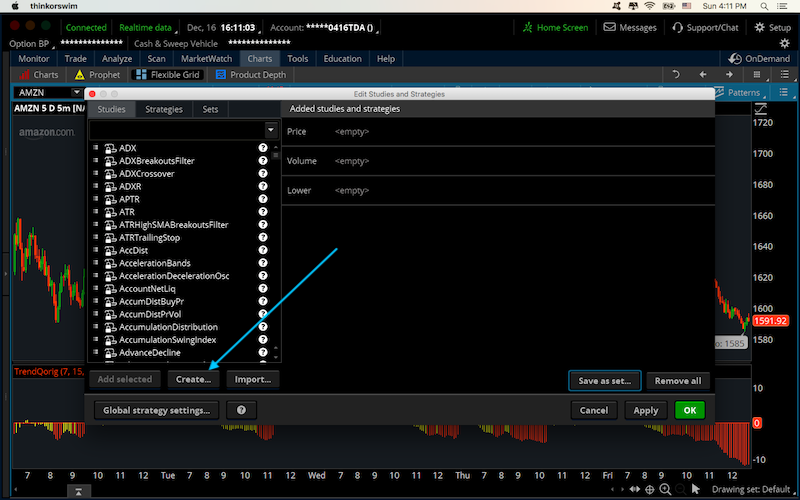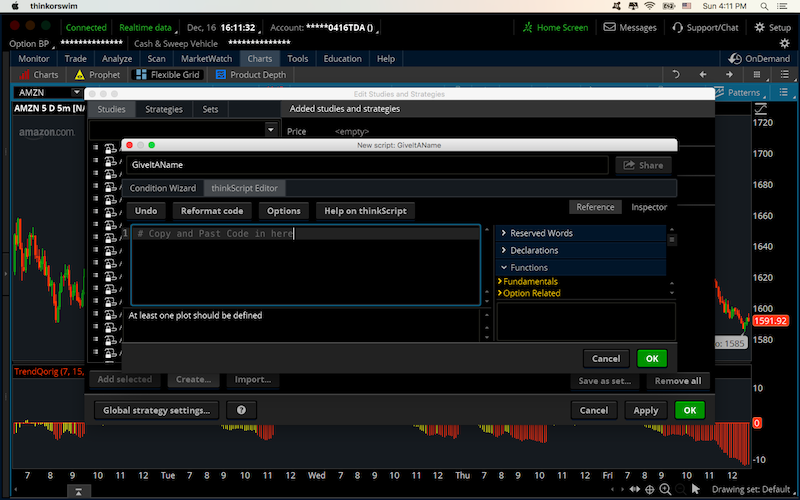 Last edited: