Hello everyone, I have a new PUT strategy and this time its for AMZN! I have tested this one back to January 1st of this year and it has proven itself to be successful, as well as me paper trading it live the past week. Since January 1st, there have been 16, very positive, opportunities for big profit returns. I even did the math for each stock price drop for each of those 16 times and the average AMZN price drop is $32! Before today, since February 1st, there have been 3 opportunities with an average stock price drop of $40! A 4th opportunity fired this morning and it was $15....still very profitable for AMZN.
In this post, I will explain 3 entry signals to watch for, as well as including screenshots of each one: the "standard" signal, a 9:40ET signal and a bounce.
Indicators with settings:
10 Minute timeframe
Heikin Ashi candles (I removed my wicks since the indicators work so well)
SMA 3 and 9
MACD Bollinger Bands 10, 0.5, 9, 16, 36
TTM Squeeze 15, 2.3, 2.5, 0.6

I just edited this post for this setting....I changed the first TTM number from 14 to 15.

DMI Oscillator 75

Once loaded, open and edit 2 things: under the "Hist" tab, change the negative color to red and chose NO for "paint bars"
Standard Entry Logic:
SMA's must cross first
MACDBB: at least one RED dot needs to be clearly under the MACDBB zero line
TTM Squeeze: needs to be a RED bar with a GREEN dot on top
DMI: needs to have a RED bar
Sometimes you will see the first three indicators fire...but the DMI bars will be green...
DO
NOT
get in that trade until the DMI bars are red...
AFTER
all other indicators are aligned.
Something new that I also discovered with this one:
If a red dot crosses the MACDBB zero line at exactly 9:30ET OR before 9:30ET (regardless of SMA's crossing) and you have red TTM with green dot and red DMI - do
NOT
get in the trade! However, if the red dot crosses the MACDBB at
9:40ET
and everything else is lined up as needed, it has shown to be safe.....look at yesterday at 9:40ET and today at 9:40ET to see what I mean...and there are a few other examples of this since January 1st. I have attached a screenshot of this as well.
There is also a "bounce" that has happened a couple of times as well. The MACDBB dots will be coming up to the zero line and one will touch or trail along the bottom and then break free to the downside...with all indicators firing. I have also attached a screenshot of this as an example.
Good luck everyone and let me know if you have any questions!
Screenshots below are in this order:
The standard entry - It happened at 14:20 on that screenshot
The 9:40ET entry
The bounce entry - also happened at 14:20 on that screenshot, but on a different day from the one above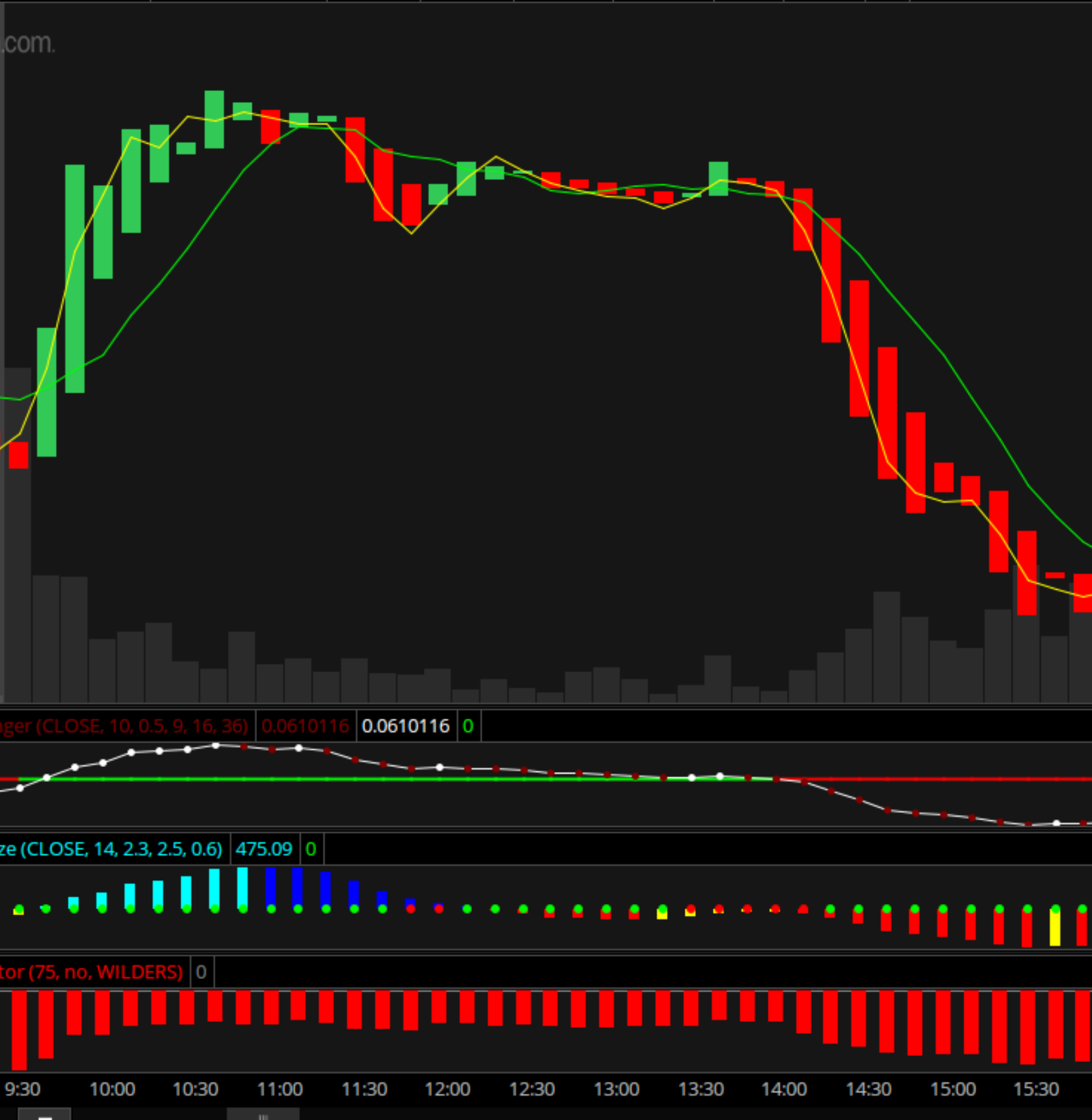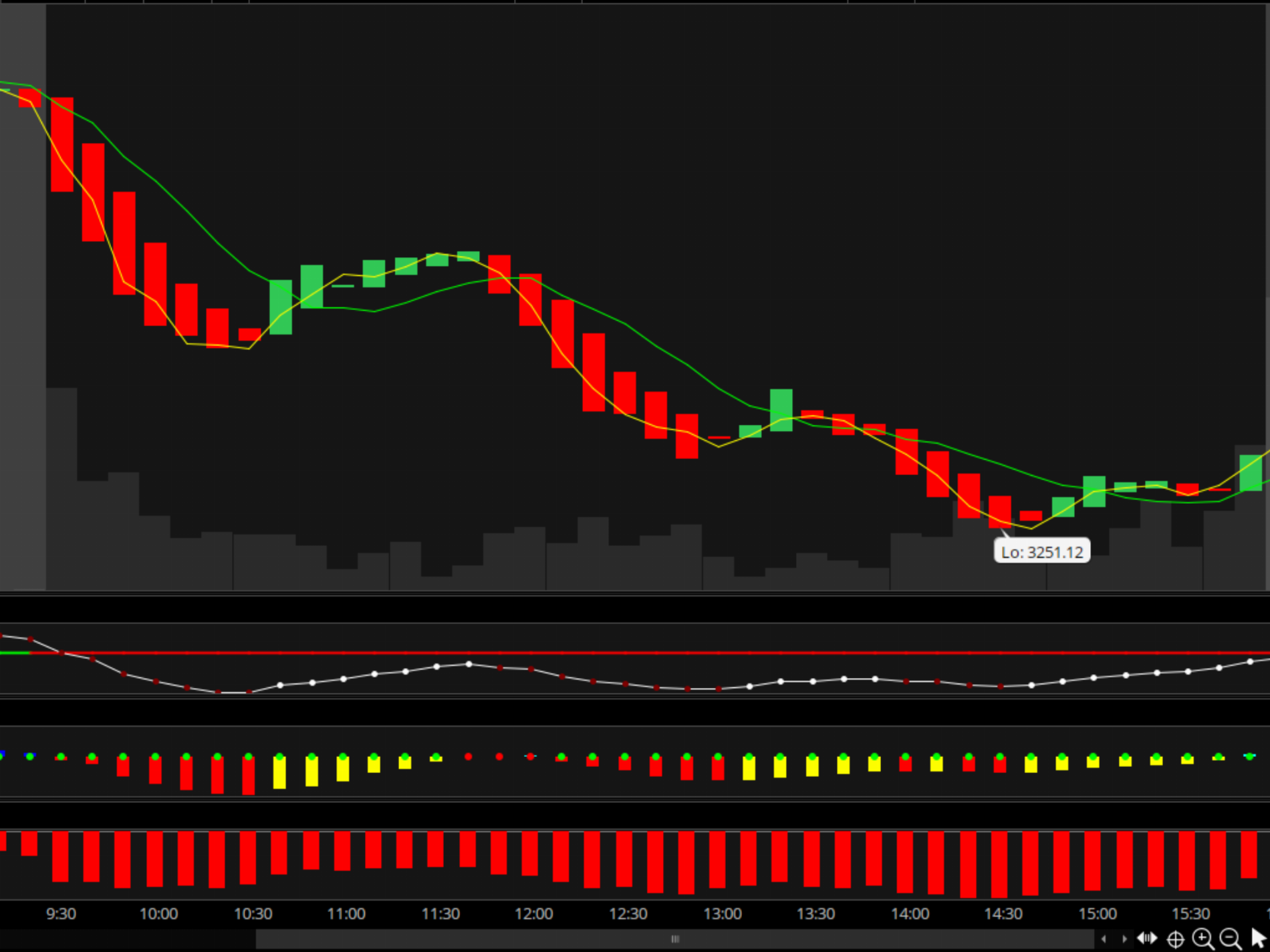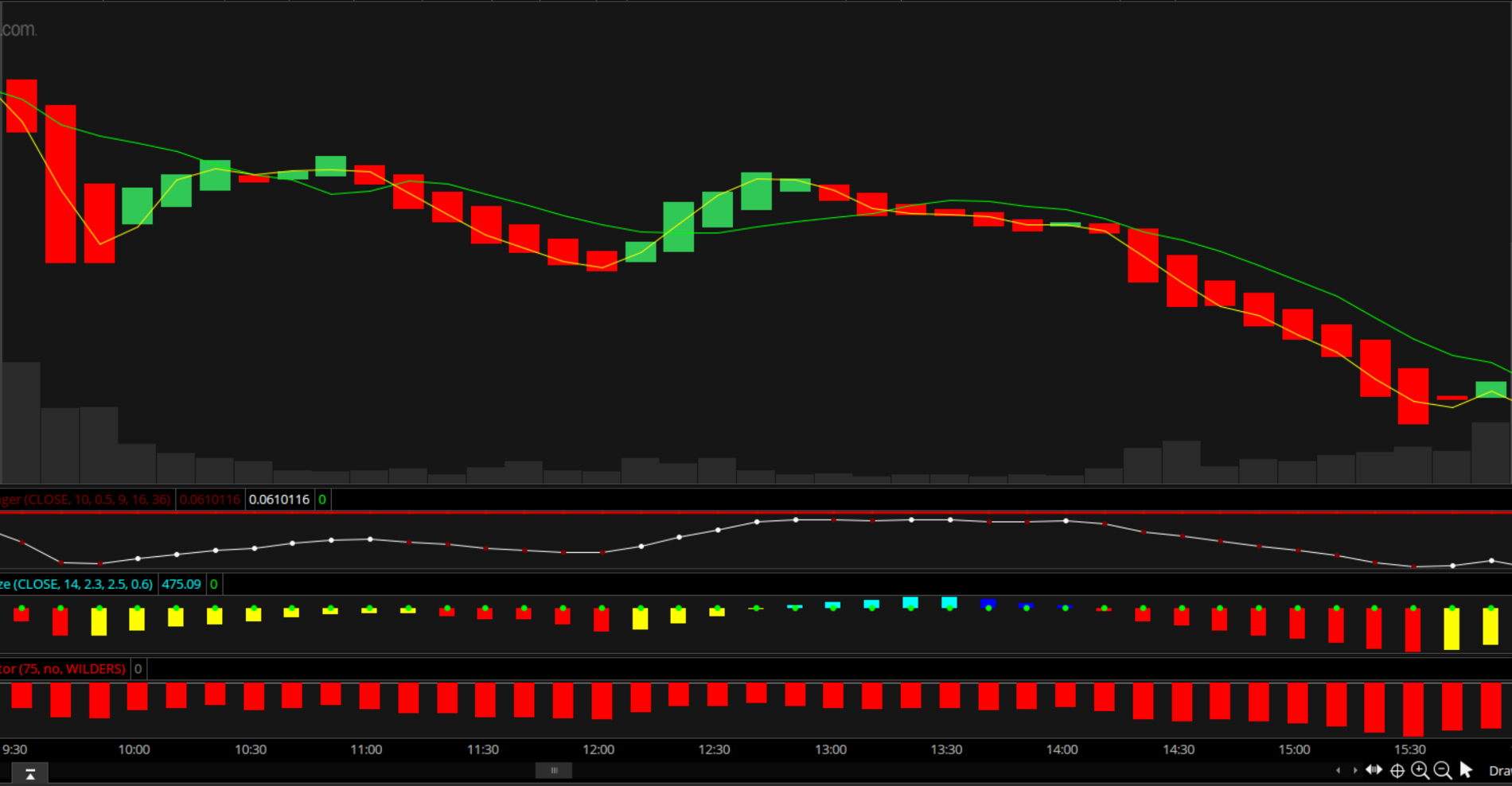 Last edited: