All strategies require Trend, Momentum, and Cycle scripts.
This study strives to provide all the essentials in one indicator.
It includes studies such as TTM Trend, Super Trend, Frema, TMO, TOP, DMI , BOP, Slim Ribbon, ADX as Trending/Non-Trending, Super Trend w/CCI and ATR combo and a tri-fecta of CCI + TTM squeeze + TTM trend Combo with entry signals on LONG/SHORT/HOLD.
Inspired by the work of the community
here
, this is the continuation of the CSA studies series.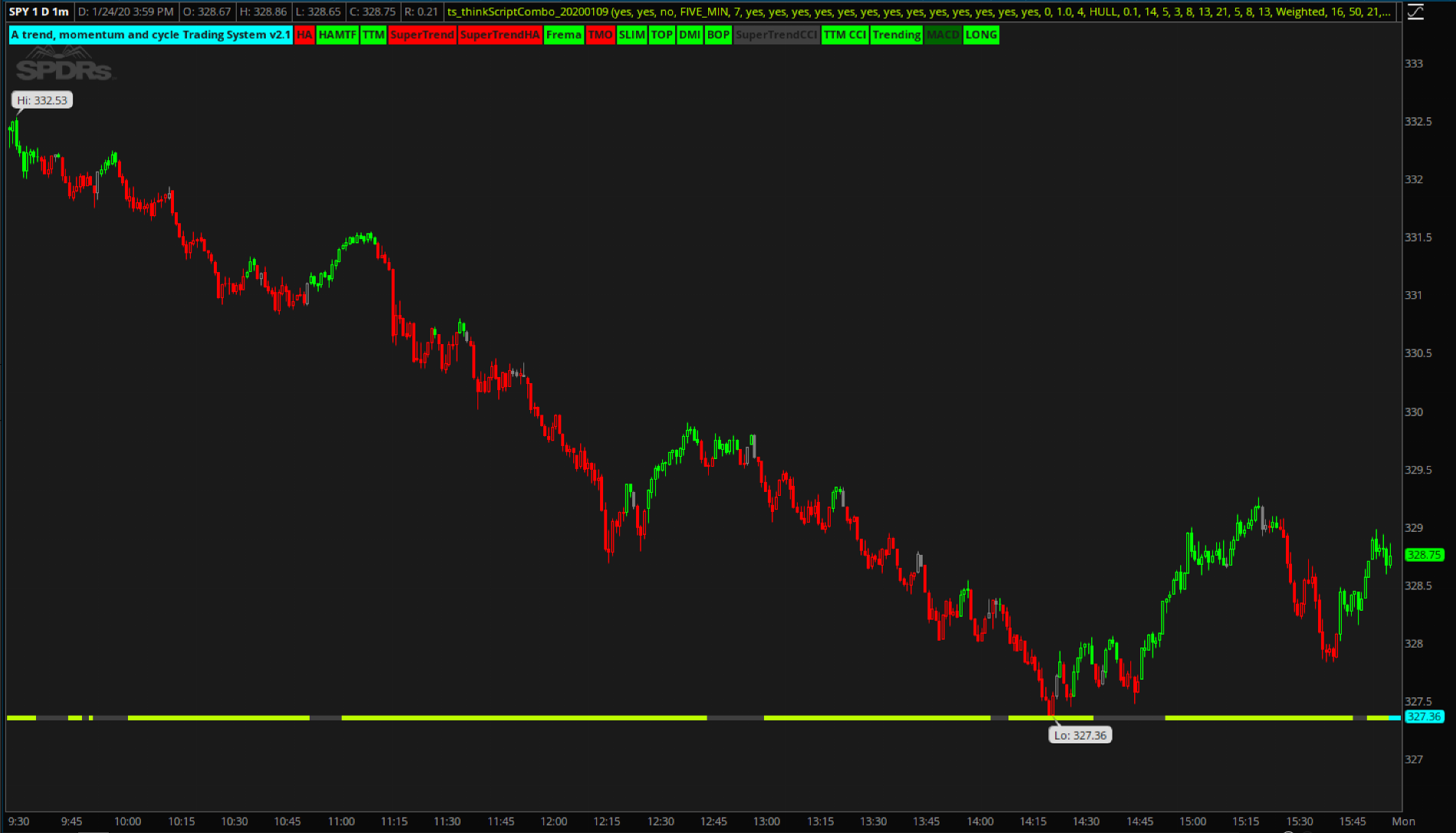 The studies integrates and unifies a number of community studies and provides signals allowing the construction of trading strategies and the development of trading plans. It's community driven initiative.
Last edited by a moderator: