I want to scan for stocks that have an unusual orphan high volume minutes. It should satisfy two conditions.
1. the volume of the minute must much higher than the average (by a large time, say 10x)
2. The volume of the next minutes return to normal
The idea is to use this proxy to find potential large trades. (The idea way is to scan Time & Sales data, but I am not sure ToS offers this. But if it can be done with Time & Sales, it will be greater?)
Could anybody show me how to perform this scan?
EDIT:
For example, in the following example, there is a spike of volume at 13:03. How to define a scanner to scan for such an unusual 1-minute volume?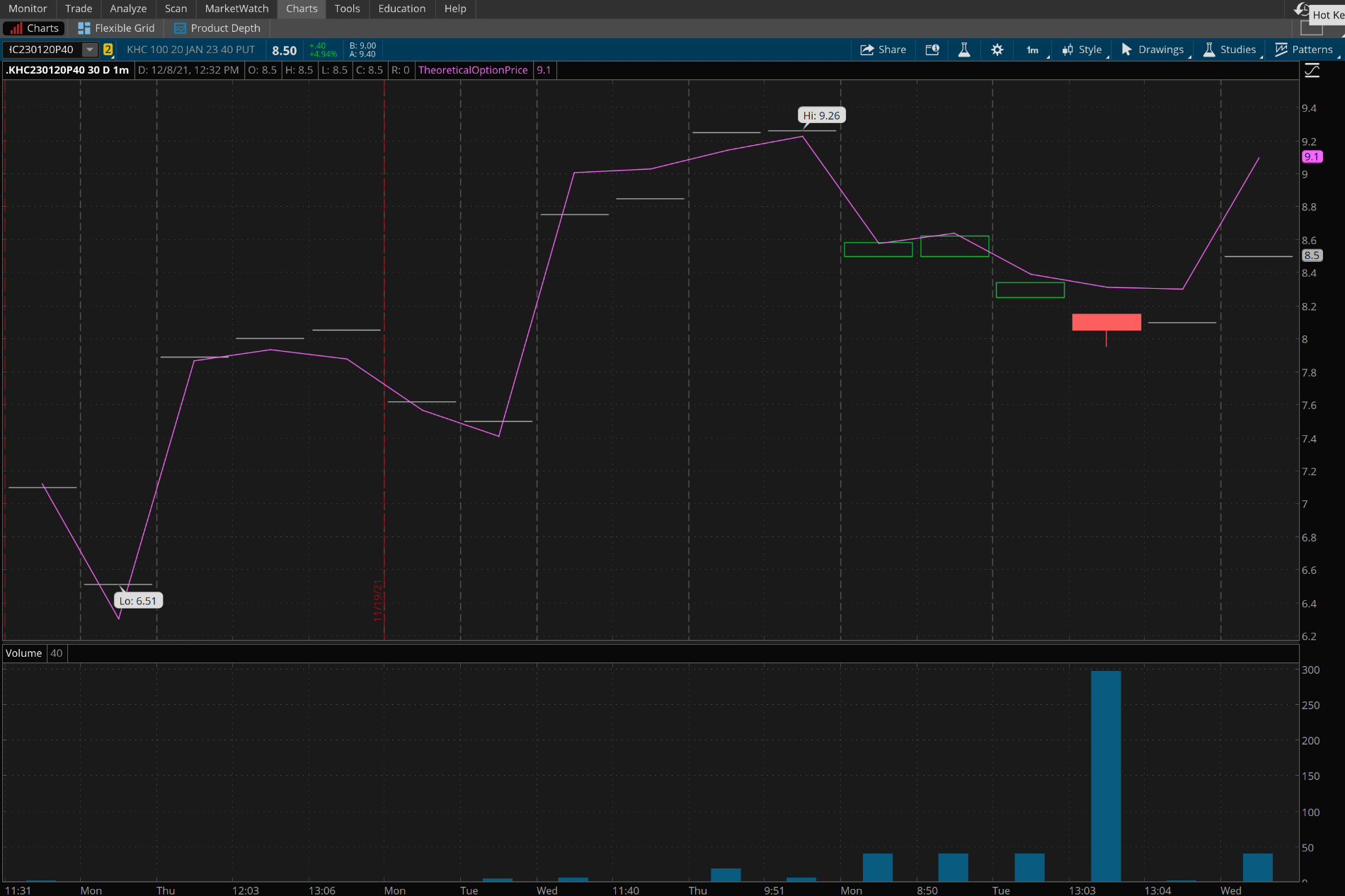 Last edited by a moderator: