Hi everyone.
I was talking with BenTen today and was reminded about an indicator that I used in Tradingview for years (with much, much success) – the LazyBear 'LB_RSRL'.
It's basically a dynamic S/R indicator, but the magic is in its ability to alert up slowdowns and down slowdowns. The first link above will take you to a series of chart examples that include the LB_RSRL example – the green dotted lines are the plotted supports; the red dotted lines are the plotted resistances; and, the small (tiny) black arrows are the slowdowns.
Here's the catch. This indicator was recently lost on Tradingview. If you know Lazybear, he was very active years ago designing tons of amazing indicators all with open access. The LB_RSRL and his MTF indicators were however, private and required a small subscription via the Tradingview Marketplace. Recently, Tradingview decided to close the Marketplace. Thus, the indicator was lost as a result.
The news gets worse, because as happens sometimes, Lazybear disappeared entirely a couple years ago.
So . . . the Treasure Hunt would be this . . . would it be possible to reverse engineer the indicator using the attached manual (with provides some detail and background logic) and some example screenshots?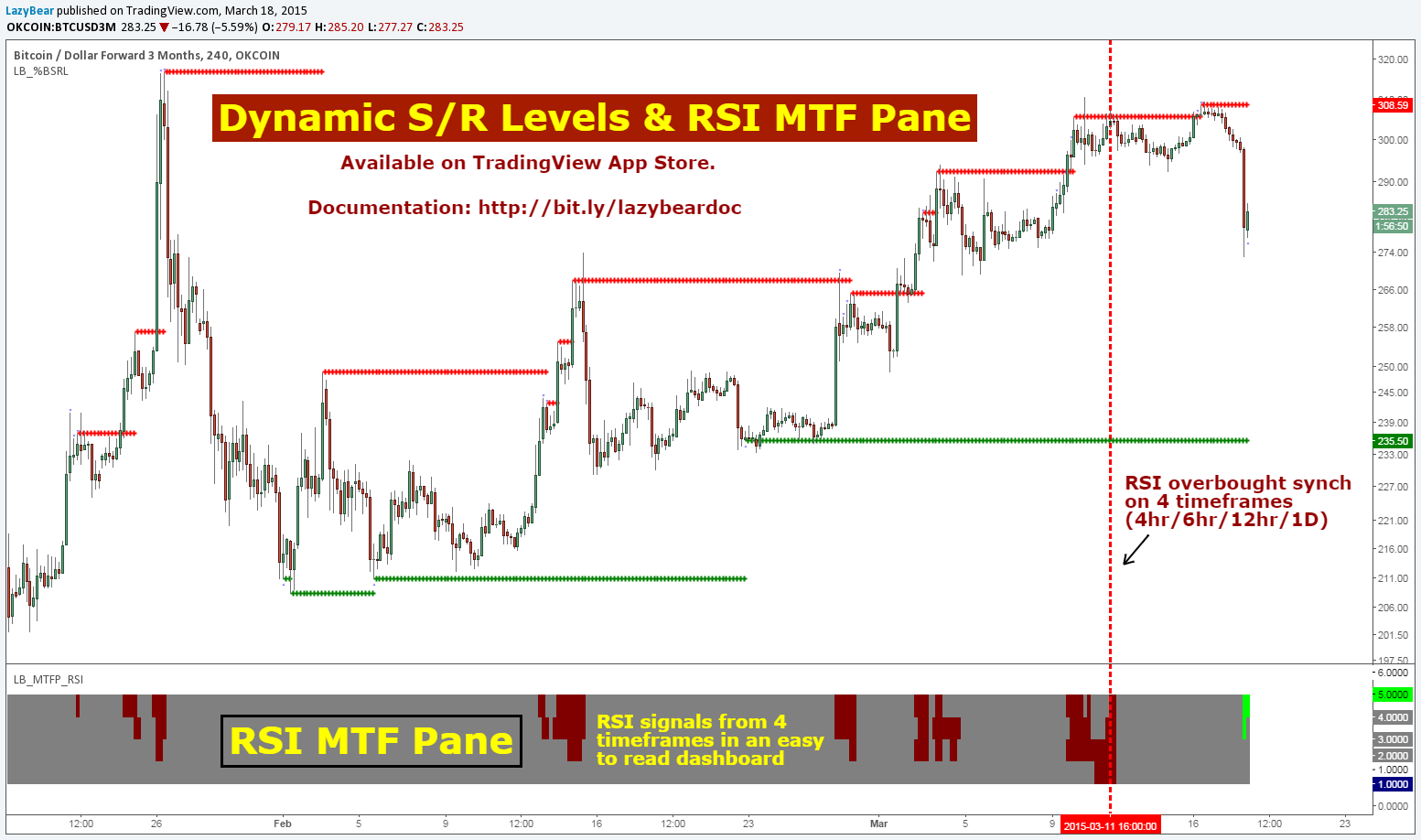 Link to article:
https://www.tradingview.com/blog/en...rom-lazybear-in-the-tradingview-appstore-970/
#fingerscrossed
https://drive.google.com/drive/folders/1JZuqn1pgpxXI94tAcCDb3D3FExe0pQt1?usp=sharing