Some traders may not know how to do this. You can set this up on a 2 chart side by side Layout if you want to.
You can do what I show here. Go to Options Chain and set up the header area by inserting Option Code of the option you are watching into the field. See below. Copy the code to your clipboard

Make sure the area where the arrow points is blank
Click on it to put the cursor in it and then Hit CTRL V at the same time to paste the Option Code into the chart window address box.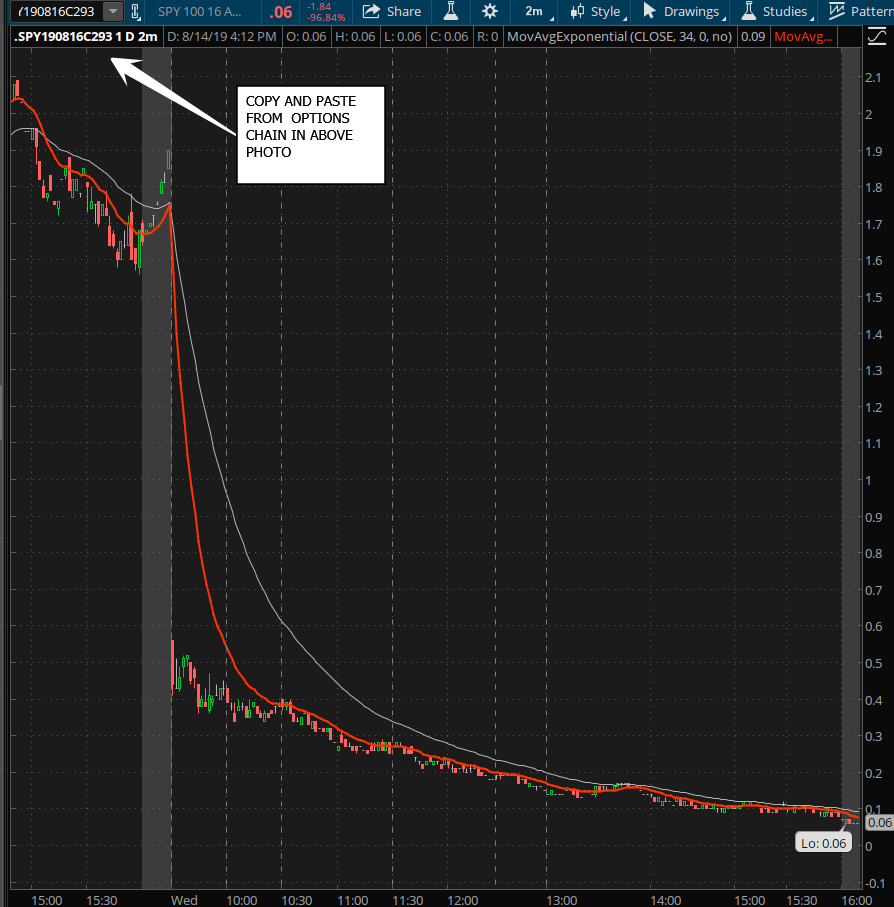 On your platform you can do side by side charts and watch the symbol chart on the left for example and watch the Option Chart on the right. The chart on the right would be of the Strike Price you want to watch.
video that shows a lot more and excellent How To
Last edited: