Greets everyone!
I have the following filters in the scan tab:
1) Close is greater than SimpleMovingAvg(). "SMA".
2) Close crosses below SimpleMovingAvg ("length" = 5). "SMA"
The length in #1 is 9.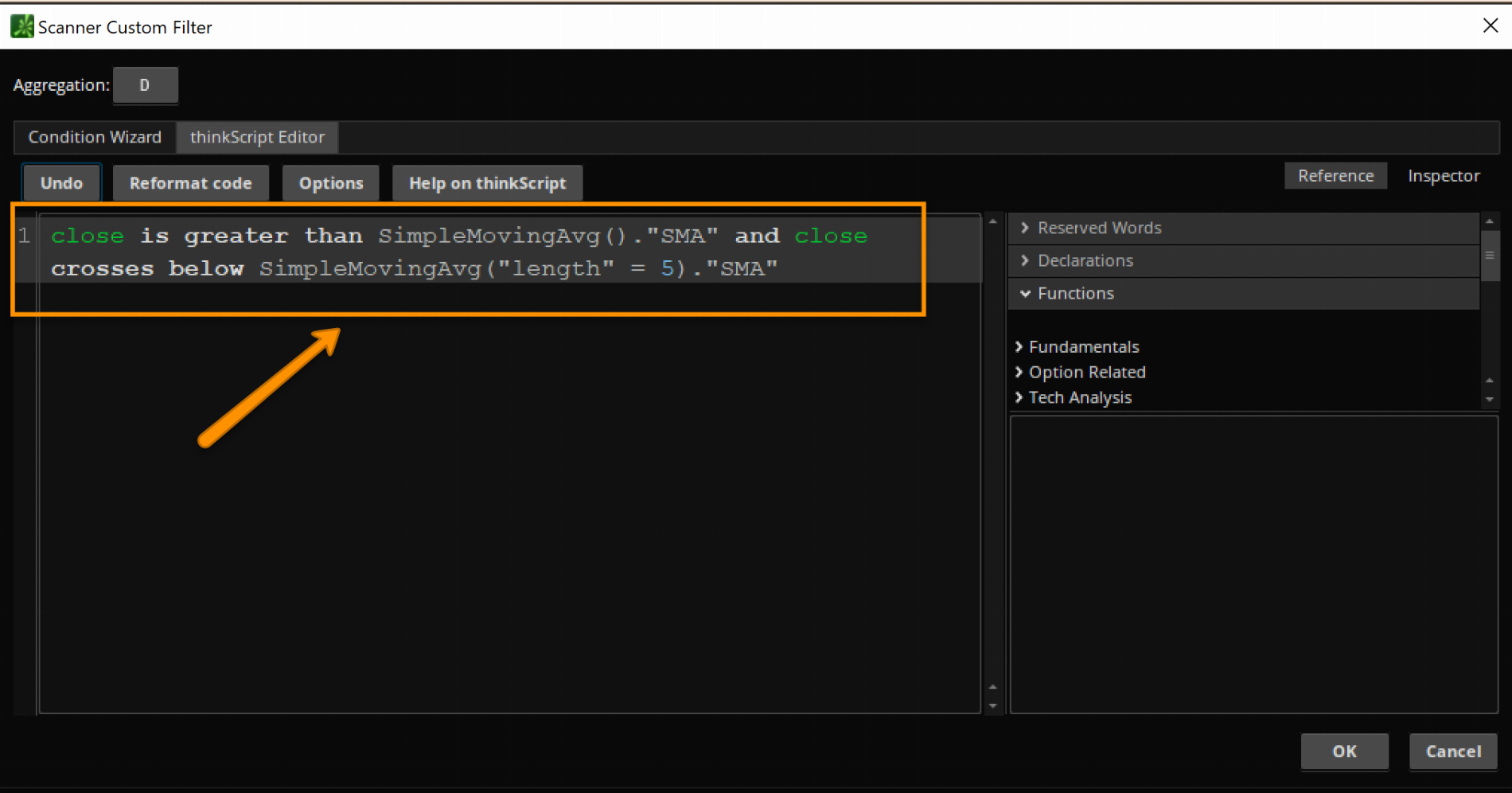 In this image chart the requirements are met. I would like to know if there's a way to create an indicator with a boolean option to plot arrows every time the requirements in a certain chart are met.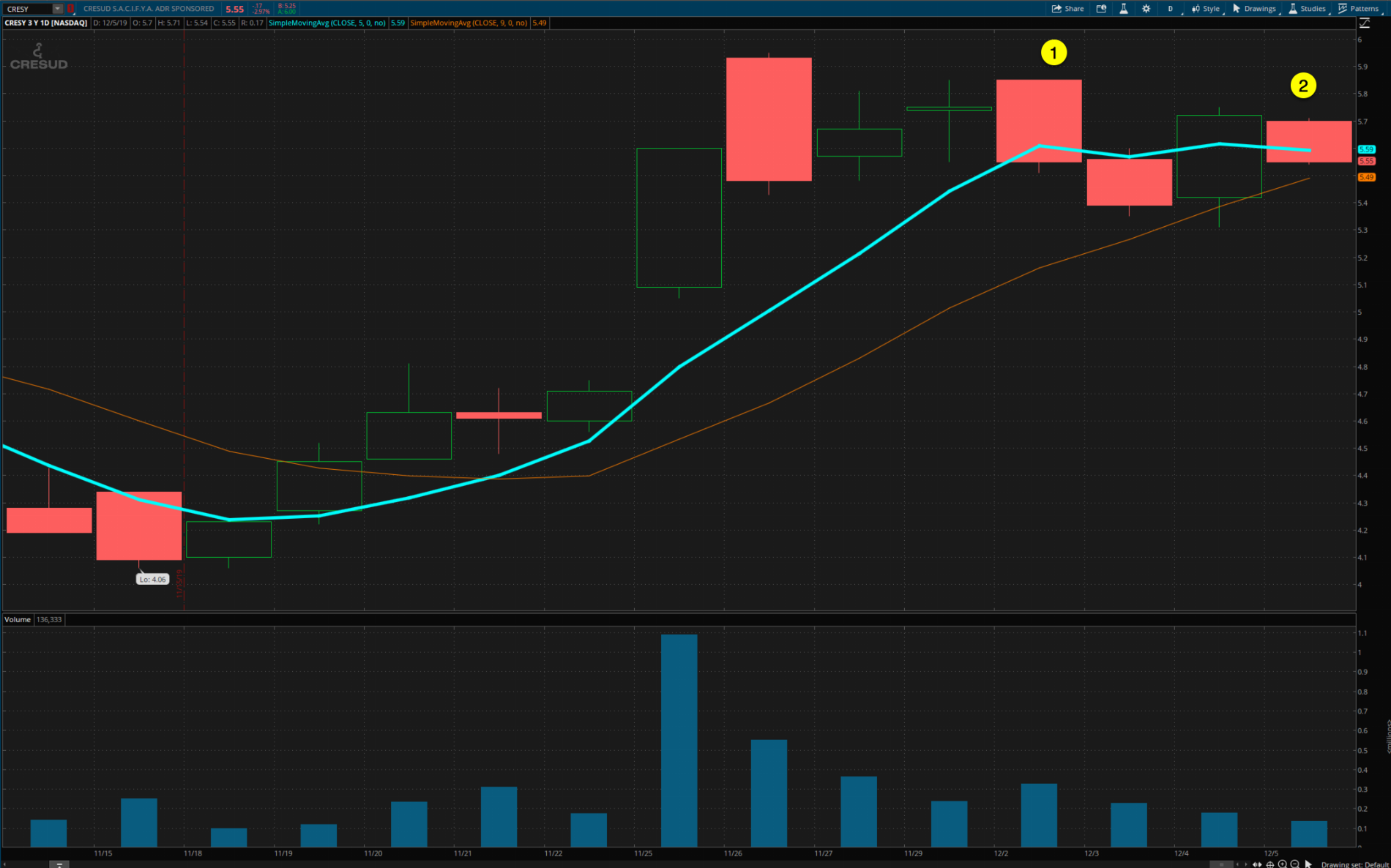 Thanks in advance for your help.
ps: English is not my mother tongue; please excuse any errors on my part.
Best regards!
Last edited by a moderator: