Administrative
Staff member
Staff
VIP
Lifetime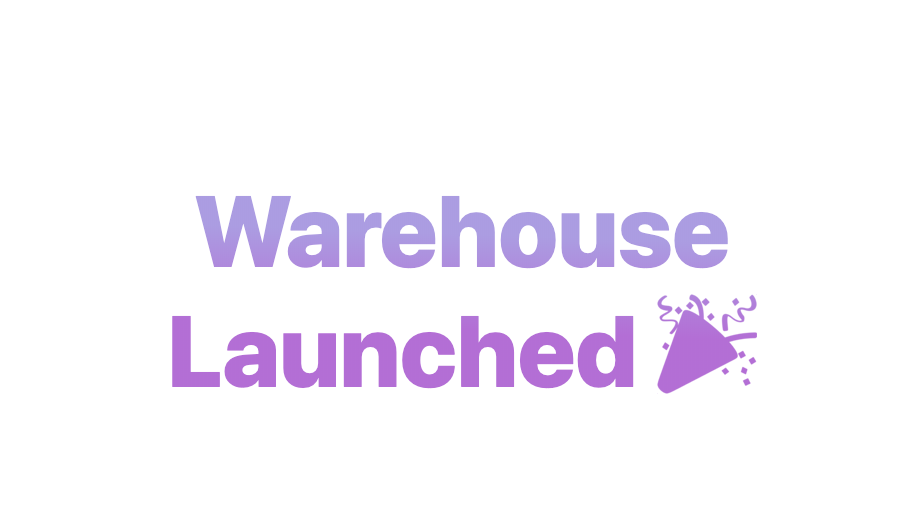 Today I'm super excited to announce Warehouse, a subscription service for ThinkorSwim users.
A service like no others. We don't give you alerts of when to buy and sell. Warehouse gives you the tools you need to learn and develop your own trading strategy within the ThinkorSwim platform.
Here is how it works:
Every week, you receive three (3) new indicators to test out and use on your chart. They will be released every Monday, Wednesday, and Friday.
How we got here:
We spent a lot of time looking at different trading strategies, concepts, and even indicators from other platforms such as TradingView. We hand-picked the most essential and useful indicators. Then we converted them to ThinkorSwim.
These indicators are based mostly on candlestick patterns, volume, volatility, and the like. Rest assured that they're non-lagging and non-repainting indicators.
How much does it cost?
Our pricing model is affordable and straightforward. It only costs $29.99 per month. Better yet, if you purchase the yearly plan, you'll get two months free.
Click here to get started.
To celebrate the launch of useThinkScript Warehouse, we'll give you instant access to 5 indicators as soon as you subscribe.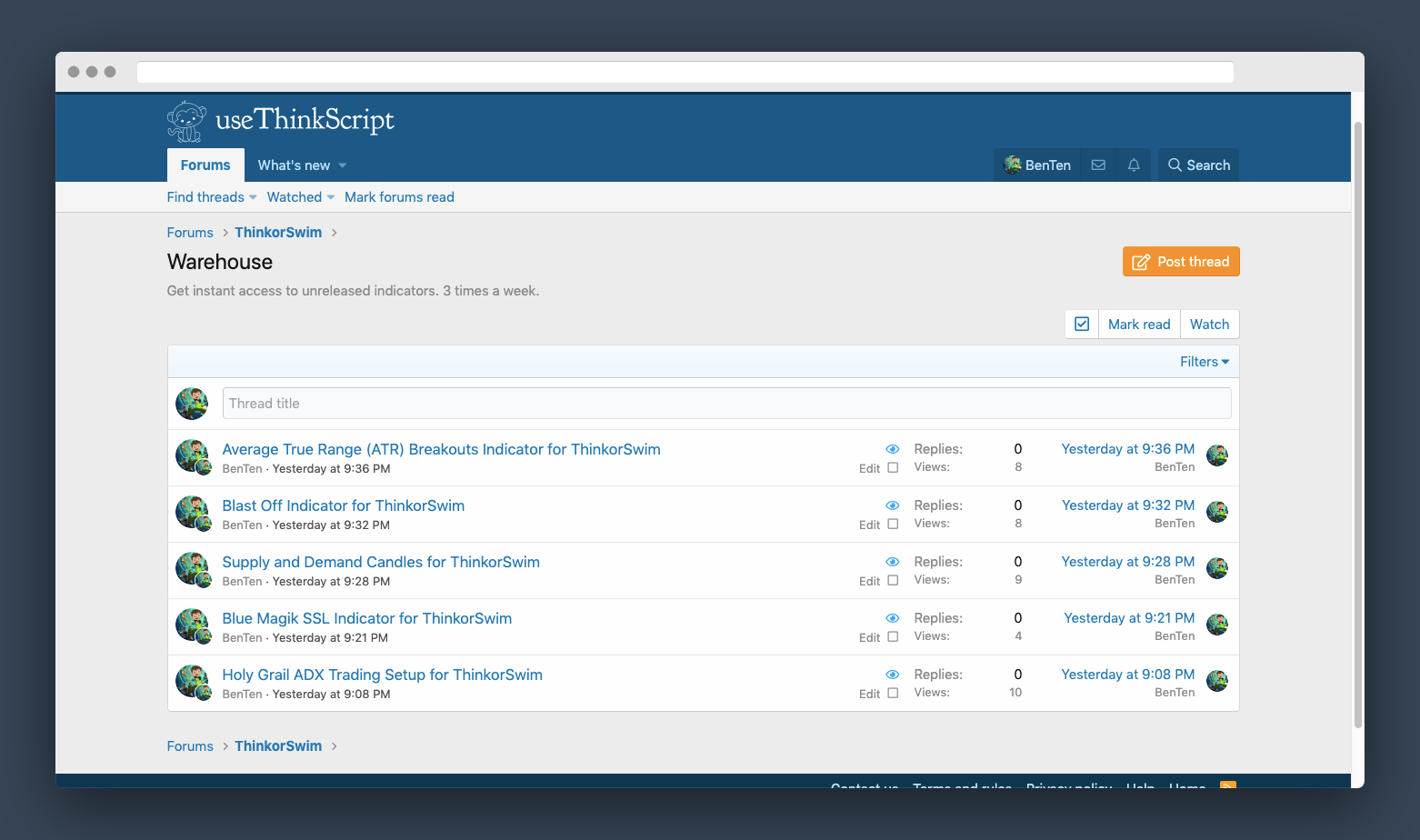 Last edited: