Administrative
Staff member
Staff
VIP
Lifetime
If you currently have a paper trading account with ThinkorSwim and want to reset your paper money balance, here's how to do it.
Select your paper trading account from the dropdown menu in ThinkorSwim.
Go to Monitor > Activity and Positions > Position Statement.
Locate the following button Adjust Account and click on it.
The Account Adjustments window will appear.
From this window, you can select between "Set Account Cash to:" or Reset All Balances and Positions
Pick one and then click Apply.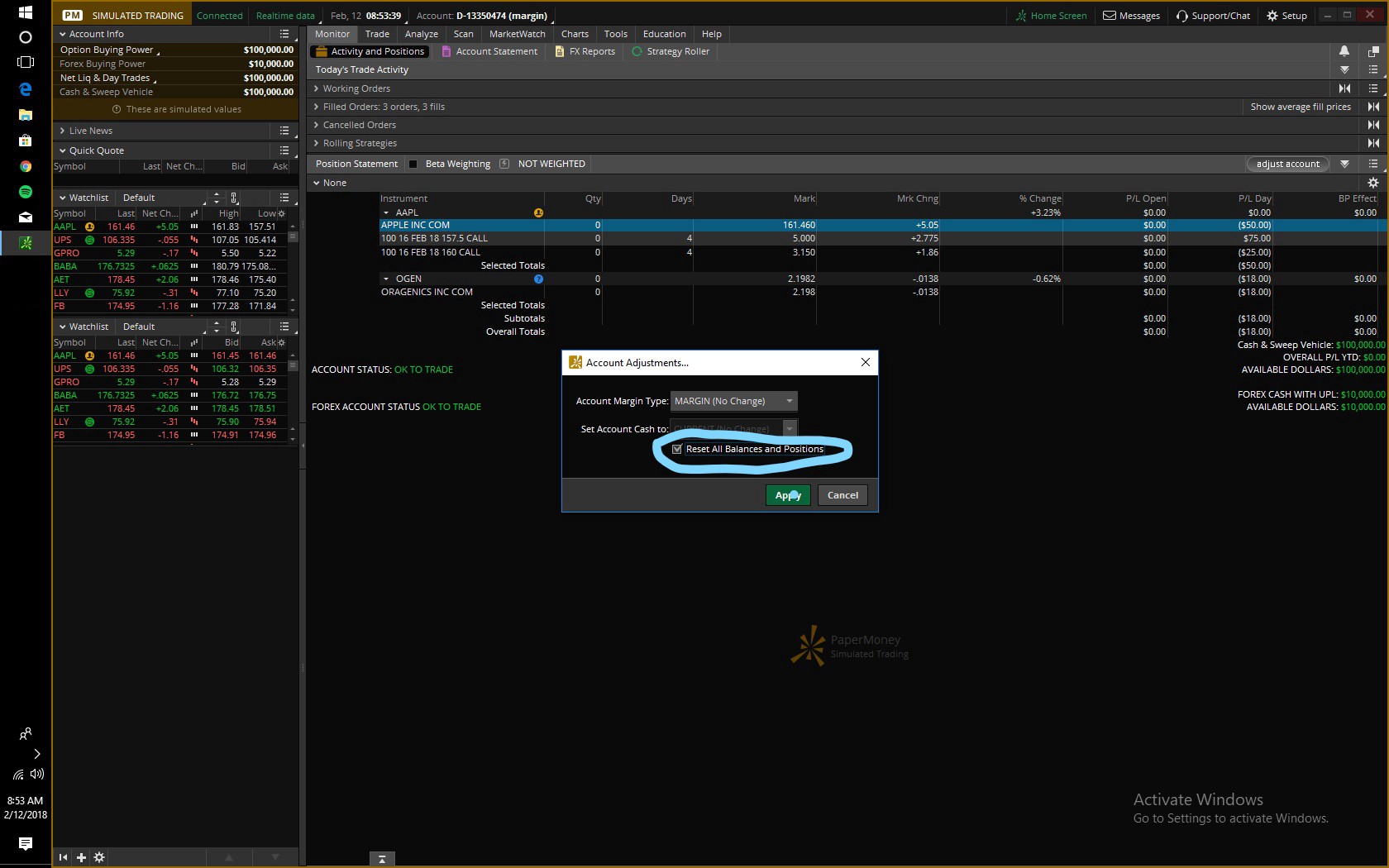 Note:
When resetting your ThinkorSwim paper money account, the balance will reset to its default value, which should be $100,000.
Image credit:
Tola Seng
.