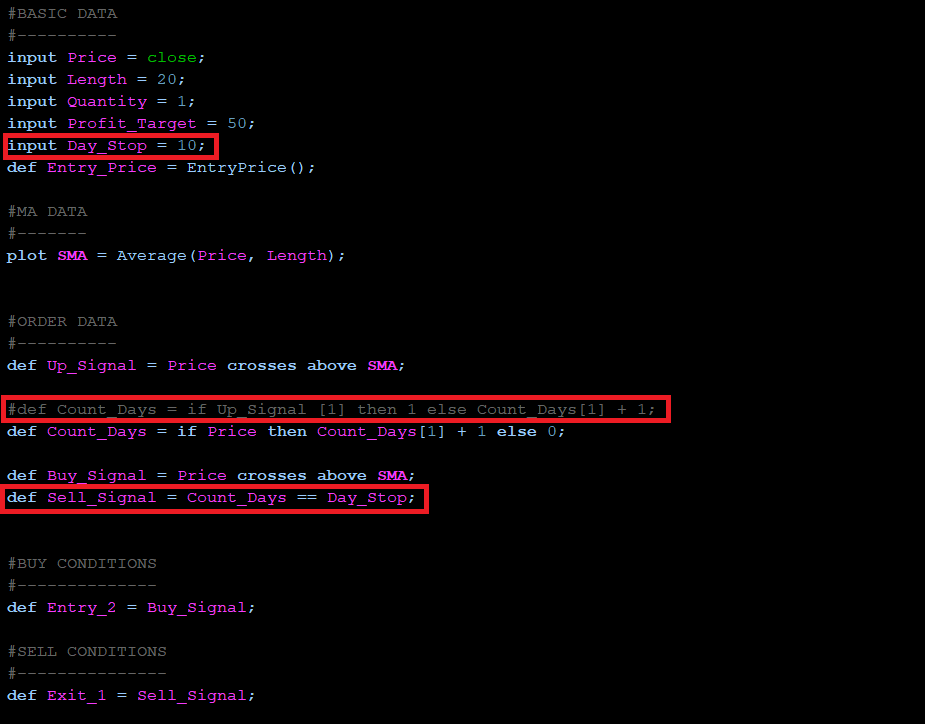 Hello, so i'm at a complete standstill right now. I'm writting a seperate strategy (still a newbie with TS), and I want to be able to set a STC order with a Stop/Exit in "X" number of days upon Entry Price. Instead of including all the other code from the other strat, I wrote a simple example to make things easier.
I've tried all I could think of, and embarrassingly enough the code is probably really simple haha. I've looked everywhere I could online to no avail.
The only thing i've got to work/something to happen is by turning the "Count_Days" highlighted off code, on - and the "Day_Stop" number would actually count the bars and sell out within a semi-right time frame.
The "Count_Days" code below that one does nothing when combined with the Day Stop.
Any help would be appreciated greatly! Thanks.