@BillMurray
shared his grid to VIP channel, and please let me know if you do not wish to continue this request.
So what was shared was the combination of 2 very simple TOS default indicators:
AccumDistBuyPr (default settings)
StochasticSlow (OB100, OS0, K14, D1)
Therein lies 2 problems.
a) Being a noob, I tried to combine the scripts so that I can use on mobile. However, the results were....disastrous. The 100% line became stretched to unlimited OB.
b) On desktop, I manually dragged the 2 indicators to lower charts. It works well when zoomed out, and you can see the top hit 100% (bounded).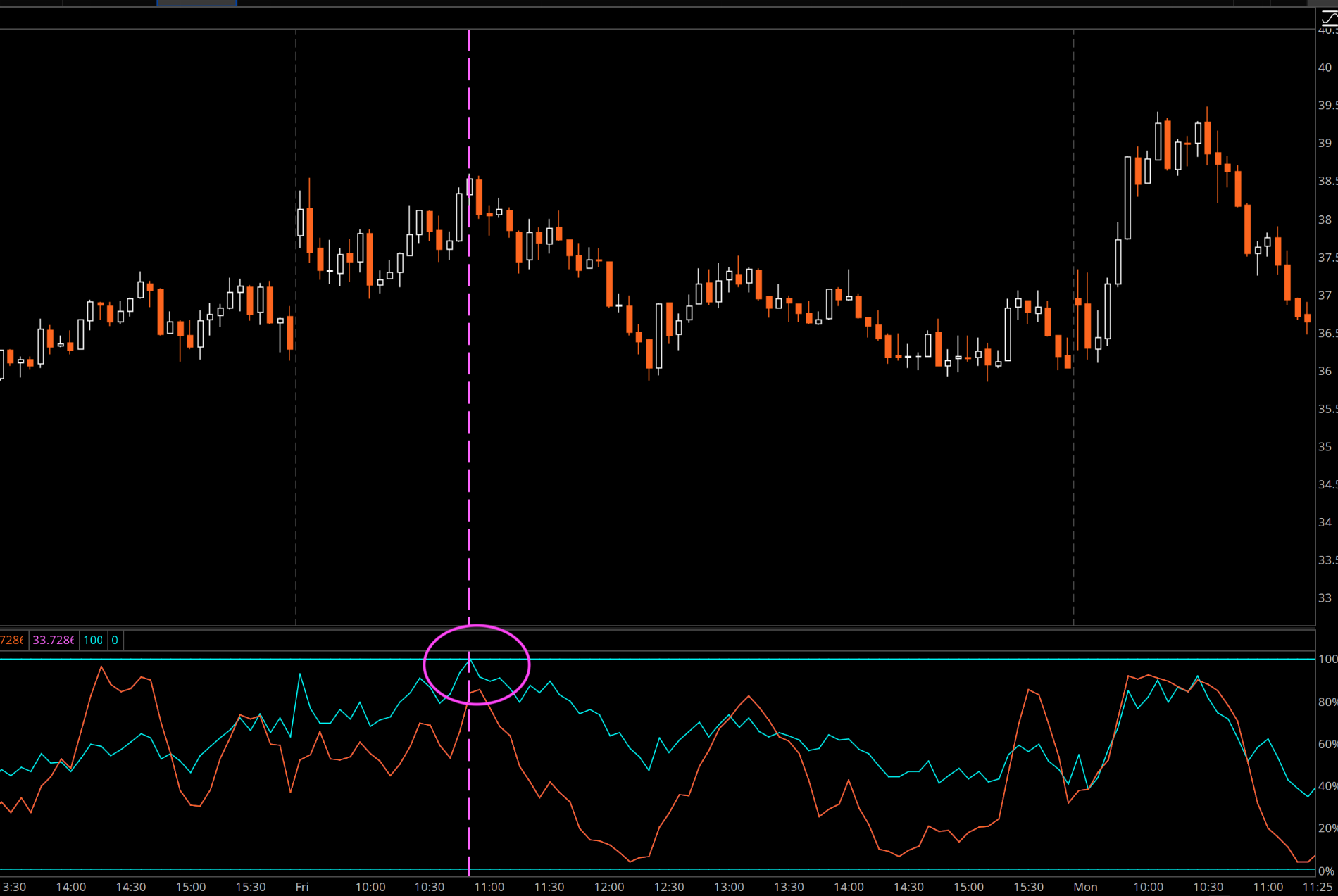 However, as I zoom in, it became skewed somehow, and it didn't hit 100%.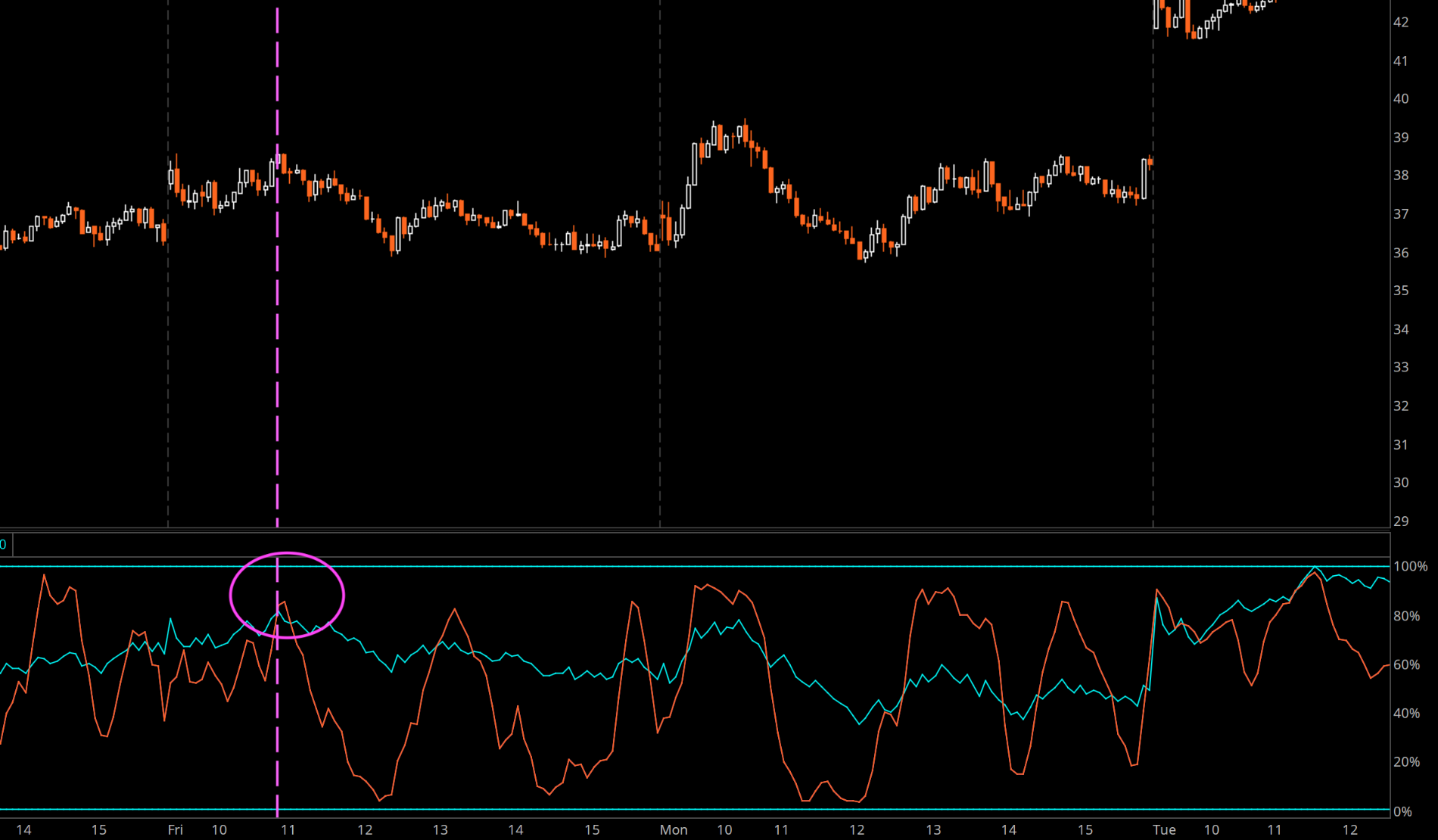 Many times, I zoom in the charts due to my intraday scalps. Is there anyway to make the AccumDistBuyPr not skewed or in other words, ensure the zoom in and zoom out points are the same? And if there needs to be a new script, can some kind soul make this so that on mobile, the range is bounded to 100% and 0%? Or, with arrows even better for scans on low TF.
Last edited by a moderator: