Administrative
Staff member
Staff
VIP
Lifetime
Today, just over eight months
after we released the first version
of the Advanced Market Moves indicator, we are thrilled to release Advanced Market Moves 2.0.
A lot of changes have been made since the 1.x version. I'm going to keep the intro short and jump right into what's new.
Trend Reversal Signals
This is the most crucial feature of the new Advanced Market Moves indicator. We included two new enhanced reversal signals to help you identify when a trend is about to end. We also kept the old signal from the previous version; however, that's turned off by default.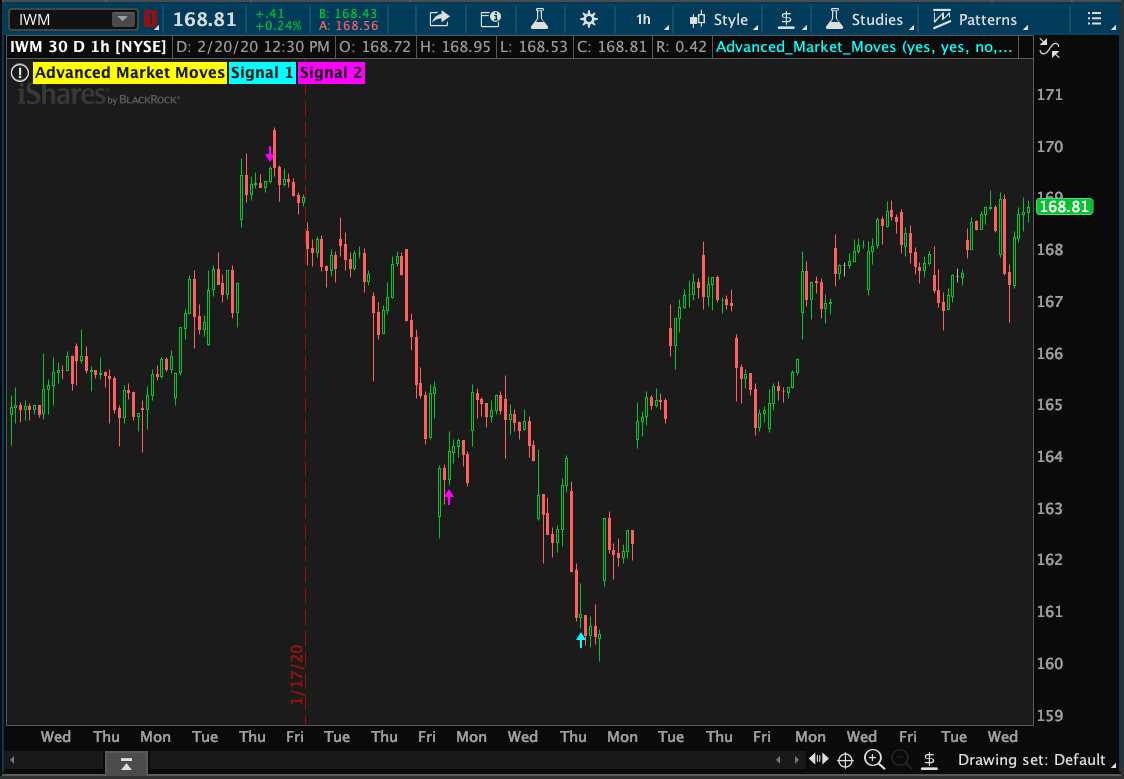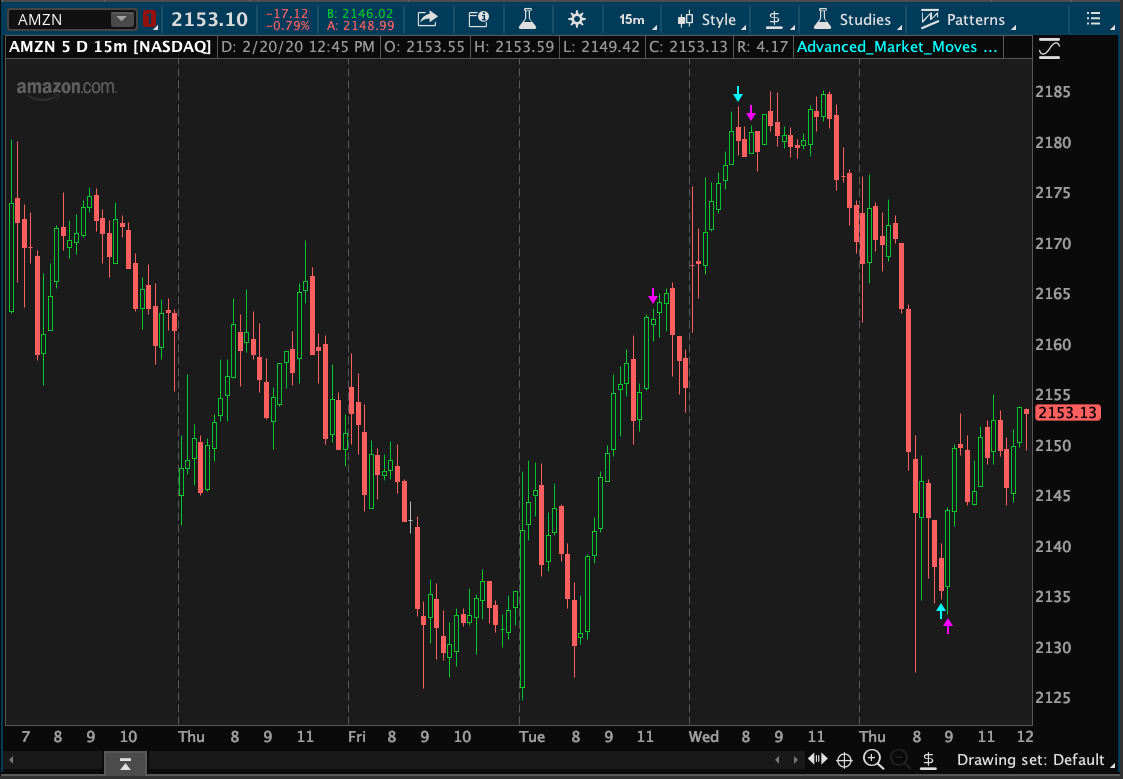 Supply and Demand
This feature will highlight potential support and resistance areas on your chart.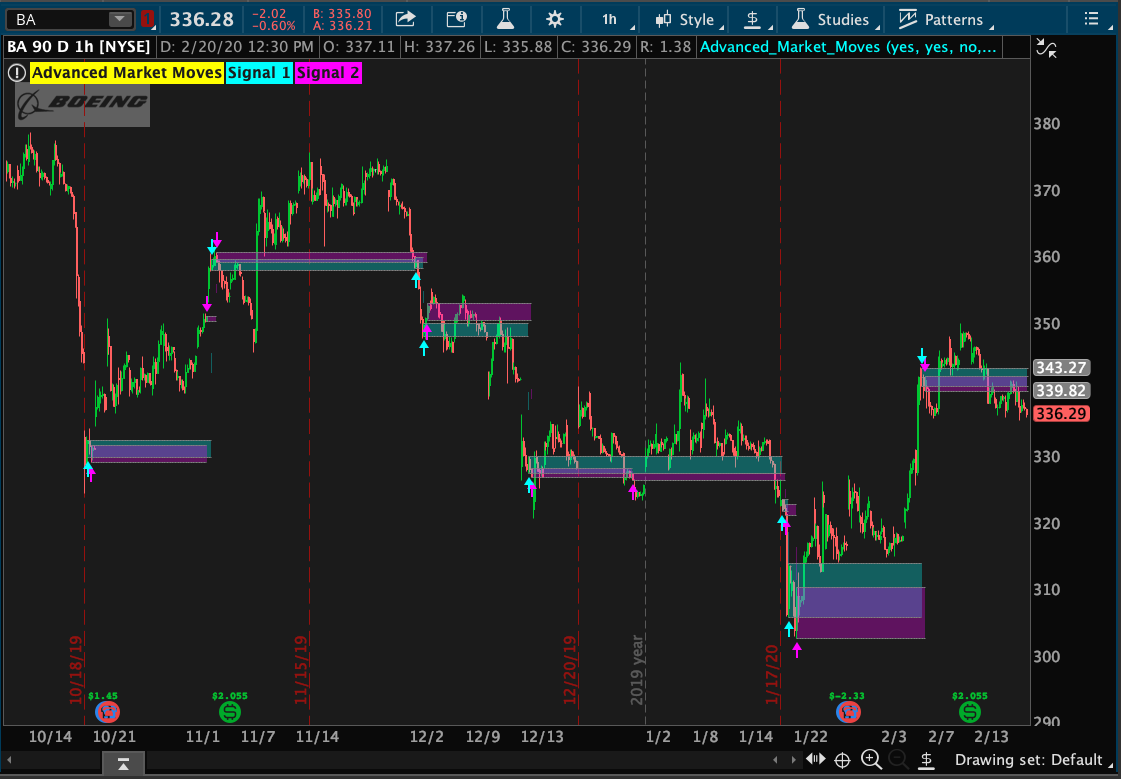 Mobile-Friendly
It's essential that this indicator works on the ThinkorSwim mobile app, and it does! You will be able to use it while on the go.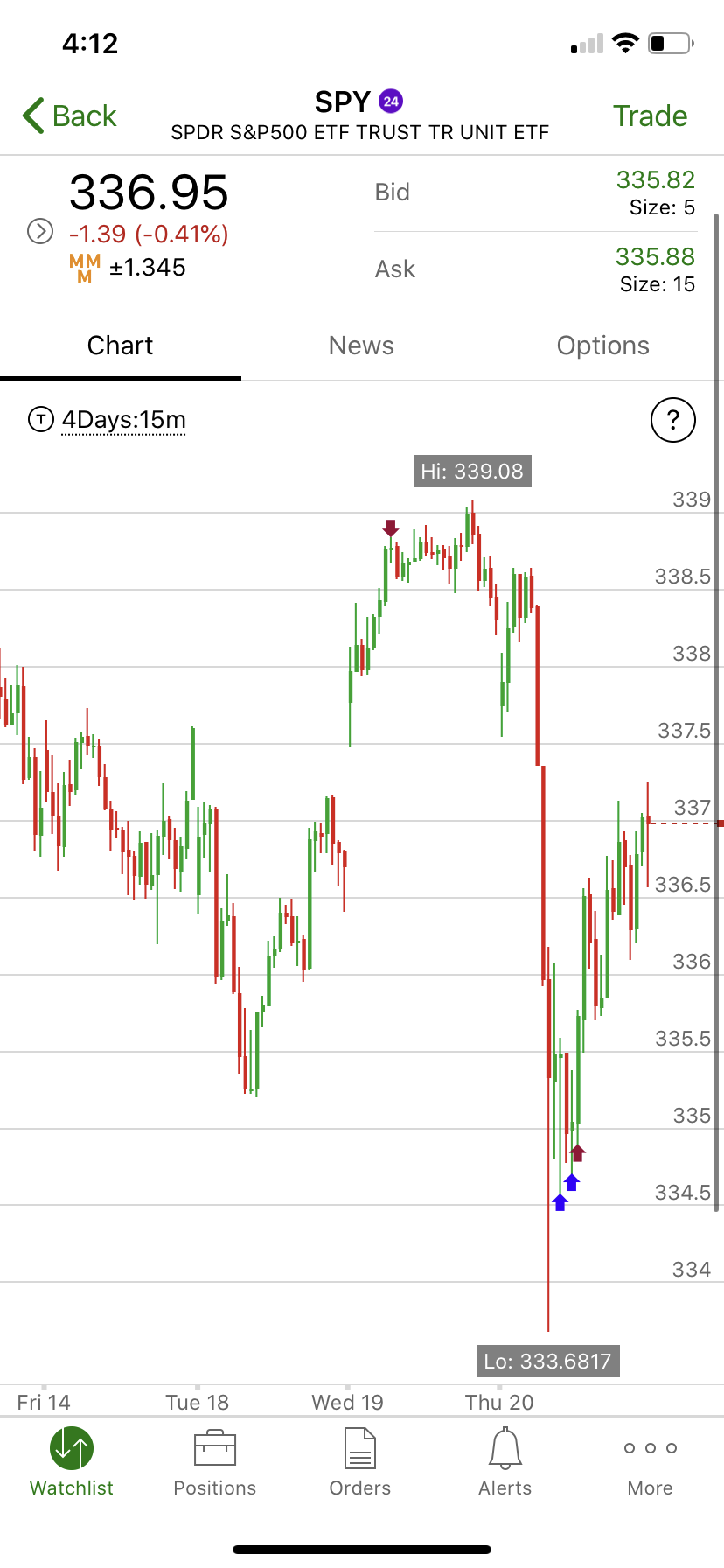 We also made sure that the indicator can be used with the default Scanner in ThinkorSwim. You can easily scan for new signals and get alerted through your device. No additional code or setup required.
Summary
To sum it all up, the Advanced Market Moves 2.0 indicator will include the following features:
Two new reversal signals
Supply and Demand zones
Compatible with the ThinkorSwim app
Easily scan for new signals using the default scanner
Support and updates
You can grab a copy of the Advanced Market Moves 2.0 indicator by
upgrading to VIP
. It cost $199/year.
The plan will include 1-year of free support and updates.
Frequently Asked Questions
Q. Can I use this indicator to day trade and swing trade?
A. Yes, both!
Q. What timeframe does this indicator work on?
A. All the timeframe you can think of. 5min, 15min, 30min....all the way to the monthly timeframe.
Q. Does this work on the E-mini Futures (/ES, /CL, etc)
A. Yes
Q. Does this work on tick chart?
A. Yes
Q. Does this repaint?
A. No
Q. Can I cancel my subscription at any time?
A. Yes, at any time! By signing up for the membership, you will receive the indicator along with 1 year of free support and update. If you rather not have it renewed automatically, you can
cancel at anytime
and not get charged again next year
Q. Where do I go to get the indicator?
A.
Click here to upgrade your account to VIP
and you'll receive a copy of it.
Q. Do I get the indicator instantly?
A. Yes, in most cases, you'll be receiving the indicator within minutes. However, please be patient if you don't get it right away as I individually sent them out to our members.
Last edited by a moderator: