First off, I know NOTHING about coding, so any and all help is greatly appreciated here.
Is there any way to create an indicator that automatically plots lines at 90%, 120%, and 180% above yesterday's closing price on intraday charts?
Example... yesterday TRIL closed at $1.46, so today it would have lines at $2.77, $3.21, and $4.09.
Something along these lines: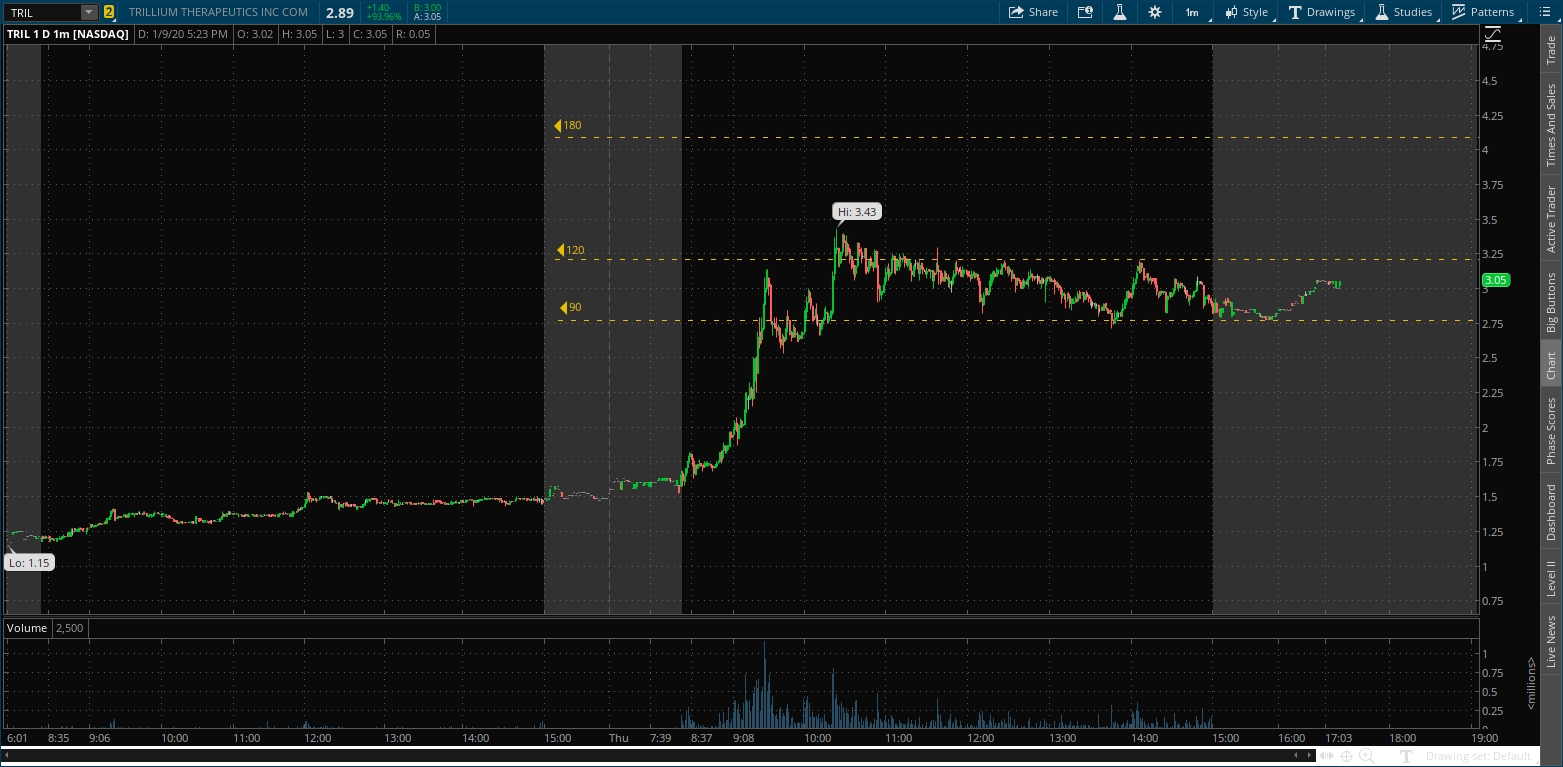 Thanks in advance for any and all help!!