I want to be able to buy at market or at the ask and have a stop loss a certain percent below my order. I'd like to have it set up so I can buy with the click of a button and have the stop loss attached without having to enter any values each time. How can I do this?
Edit: I figured it out. See below.
Custom buy order with stop in ThinkorSwim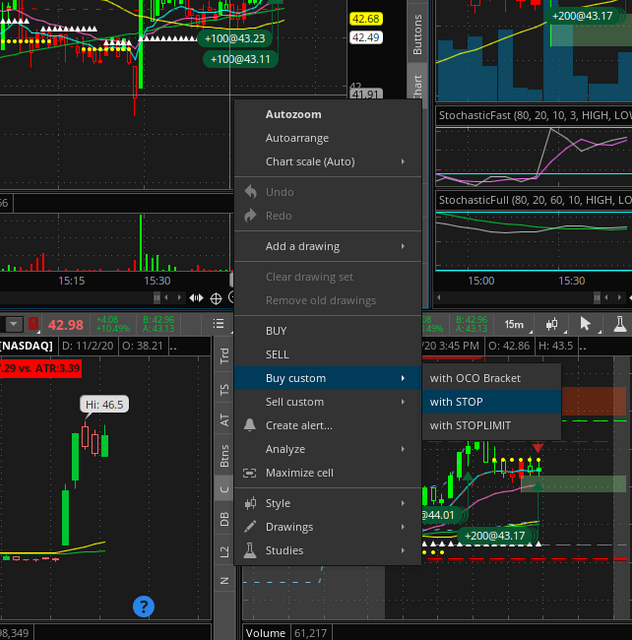 Change to these settings (you can adjust the stop loss percentage)...

You can save it as a template...