I have minor experience with coding and have been able to share a few codes here. I am having trouble doing something I've done before in the past though and anyone that could help me would be greatly appreciated and if it's allowed in the rules I wouldn't mind paying.
Shared is the Slim Ribbon indicator- it's a 3 band momentum indicator. I was able to change the Input from PRICE to VOLUME- the attached picture is the result of that. It does a great job of showing volume droughts.
I wanted to create a similar indicator as my On Balance Volume indicator where it will show a color during healthy vol and another color during droughts- exactly how the bars are painted in the slim upper study except in the format of my on balance volume indicator.
I have been messing with this code for a while and just can't get it to work. Really any help is greatly appreciated. I also feel that the indicator would be helpful to others.
Note: The on balance volume indicator doesn't populate every bar because of the requirements unlike For the slim indicator it would populate every bar either being healthy volume or drought( the same it charts on the upper study) I am also going to keep trying to edit this and If I get anywhere I will update. All I can get is the signal to populate once in a lower study- I am trying to get it to repeat the same signal for every bar until the other signal is confirmed- so there isn't a bunch of empty space in the lower indicator area.
thank you!
Indicator Links:
SLIM:
https://tos.mx/CQk0Wgo
On Balance:
https://tos.mx/NumoWSn
Shared Chart Link :
https://tos.mx/grW6cJn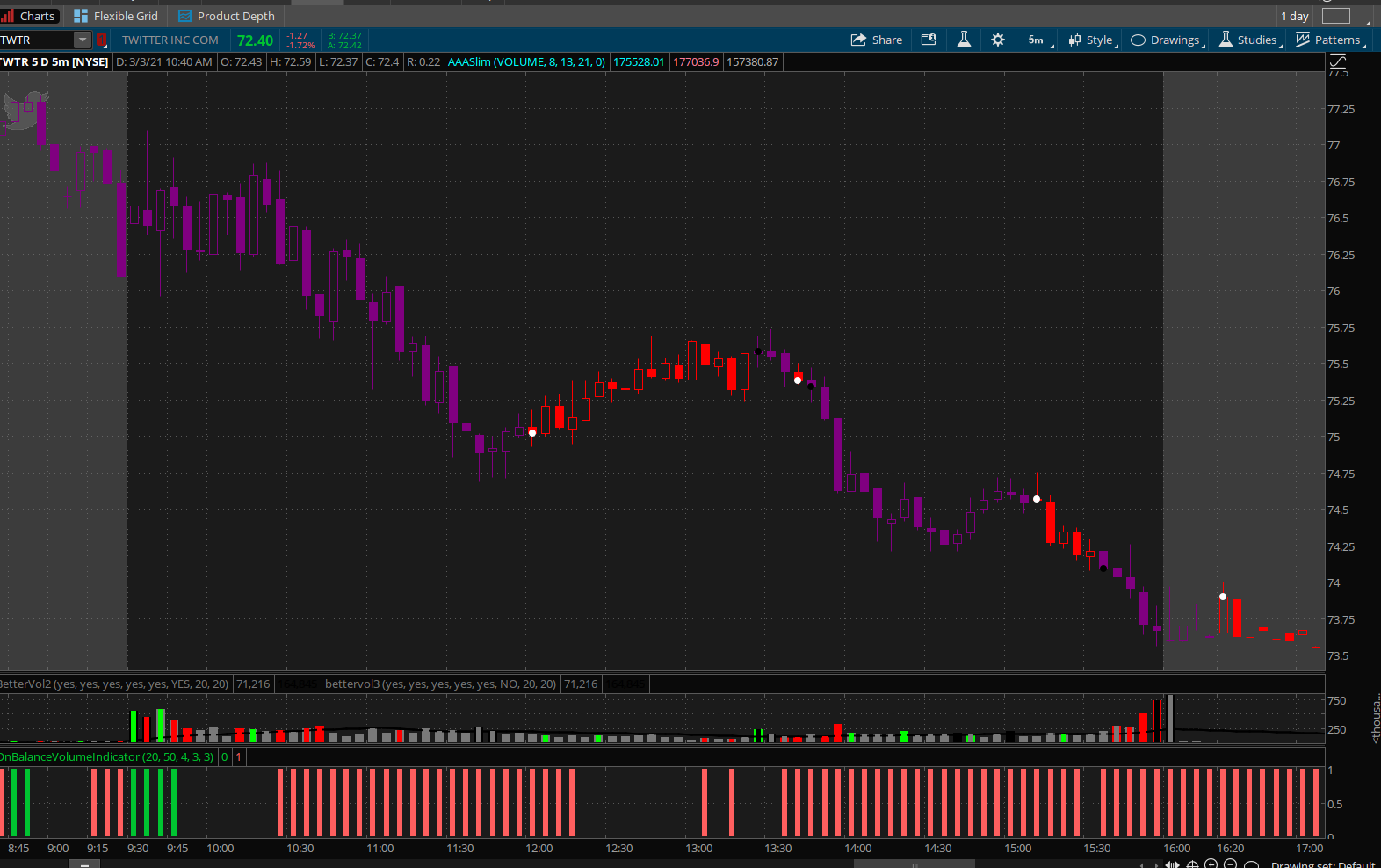 Last edited: