Hey guys,
First off, thank you for all the help you guys give through this community.
Let's get started. Here is a link to the strategy/indicator I am hoping you guys can help me implement:
https://www.forexfactory.com/showthread.php?t=11854
Basically, the strategy uses the 50 SMA, 21 EMA, and 10 EMA but it uses the angle (~20 degrees up/down) of the 50 SMA to determine the strength of the trend (they call it the SMA Angle indicator that has a 21 MA on top of it. The problem is, different zooms make the angle change of the 50 SMA on the chart.
So, basically 2 things. How can we determine the angle of the 50 SMA apart from using the angle trend line tool? This isn't as important as I can eyeball it.
More important, is the SMA Angle indicator. How can we make the SMA Angle Indicator have the 21 EMA on top of it plus the 0.1/-0.1 and 0.2/-0.2 lines?
I tried to download the .ex4 file but I can't seem to find a download for MT4 so I can possibly pull code.
Here is a photo of one of the charts from the thread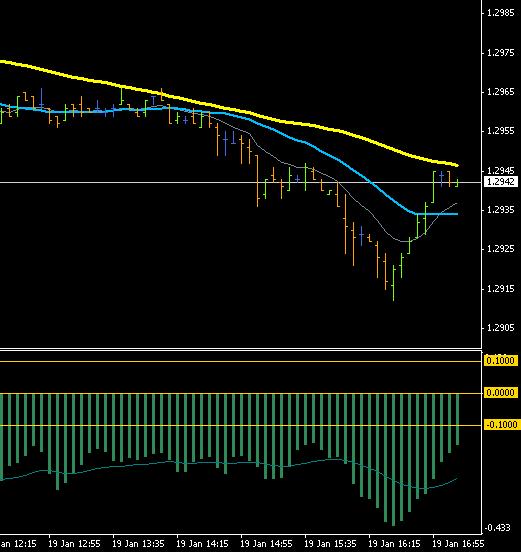 Here is a list of the trade criteria:
The trade criteria:
2.1 Wait for the 50SMA angle to be more than 20 degree
2.2 Wait for 21EMA on SMAangle indicator to cross the 0.1 or -0.1 line
2.3 Wait for price to pull back through 10EMA to 21EMA (war zone)
2.4 SMAangle bars to be higher or lower than 0.2 or -0.2 line
I hope this gives you guys enough information. If you need anything, please let me know. Thanks!