Administrative
Staff member
Staff
VIP
Lifetime
I love getting feedback from our community. It helps to improve the overall experience for everyone on the forum. One of the most requested features is the improved search bar.
I hear you on that. Sorry, it took a while, but it's here. The search bar is now better and able to return more accurate results, thanks to Google.
Try entering something into the search bar, for example, auto trendline.
Old vs. New search engine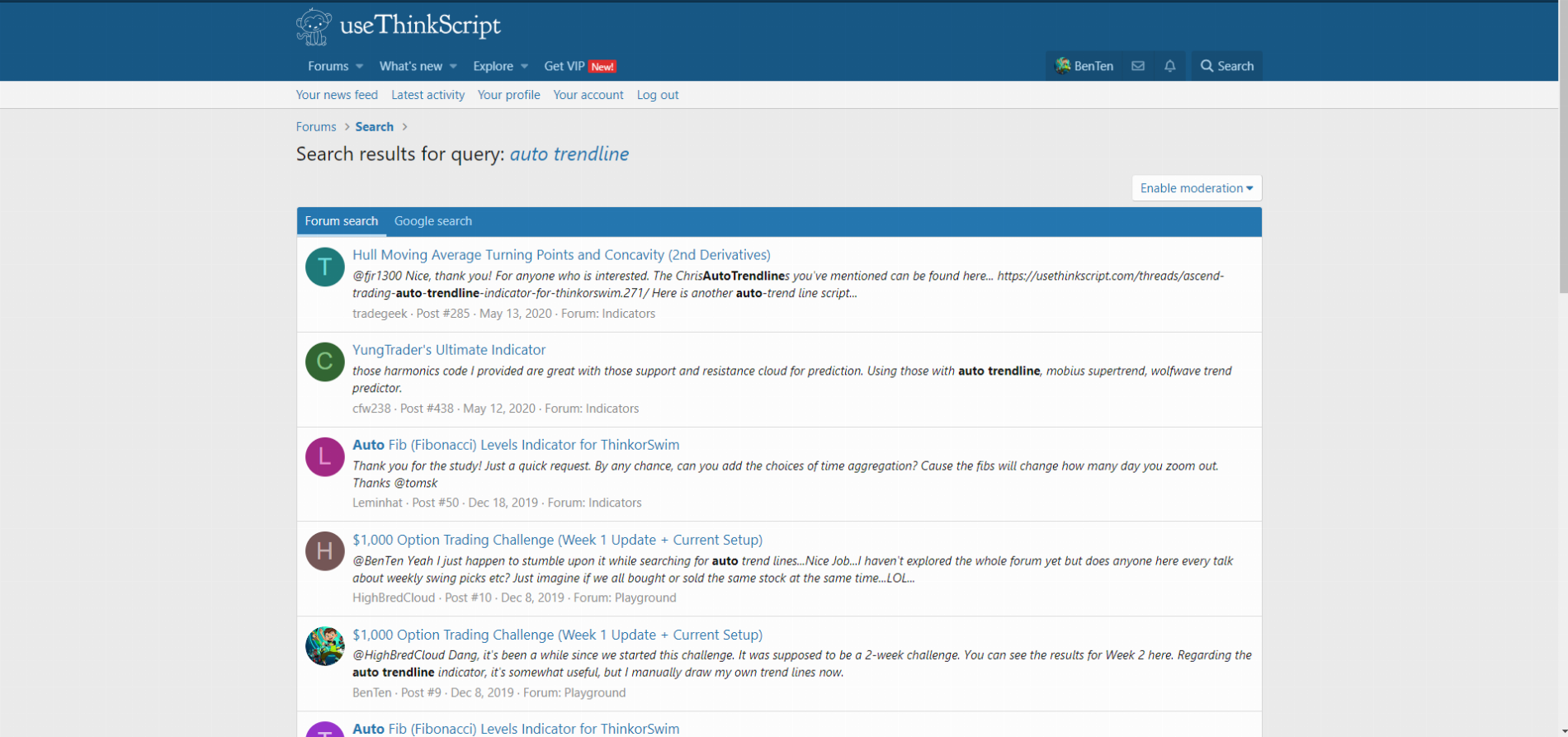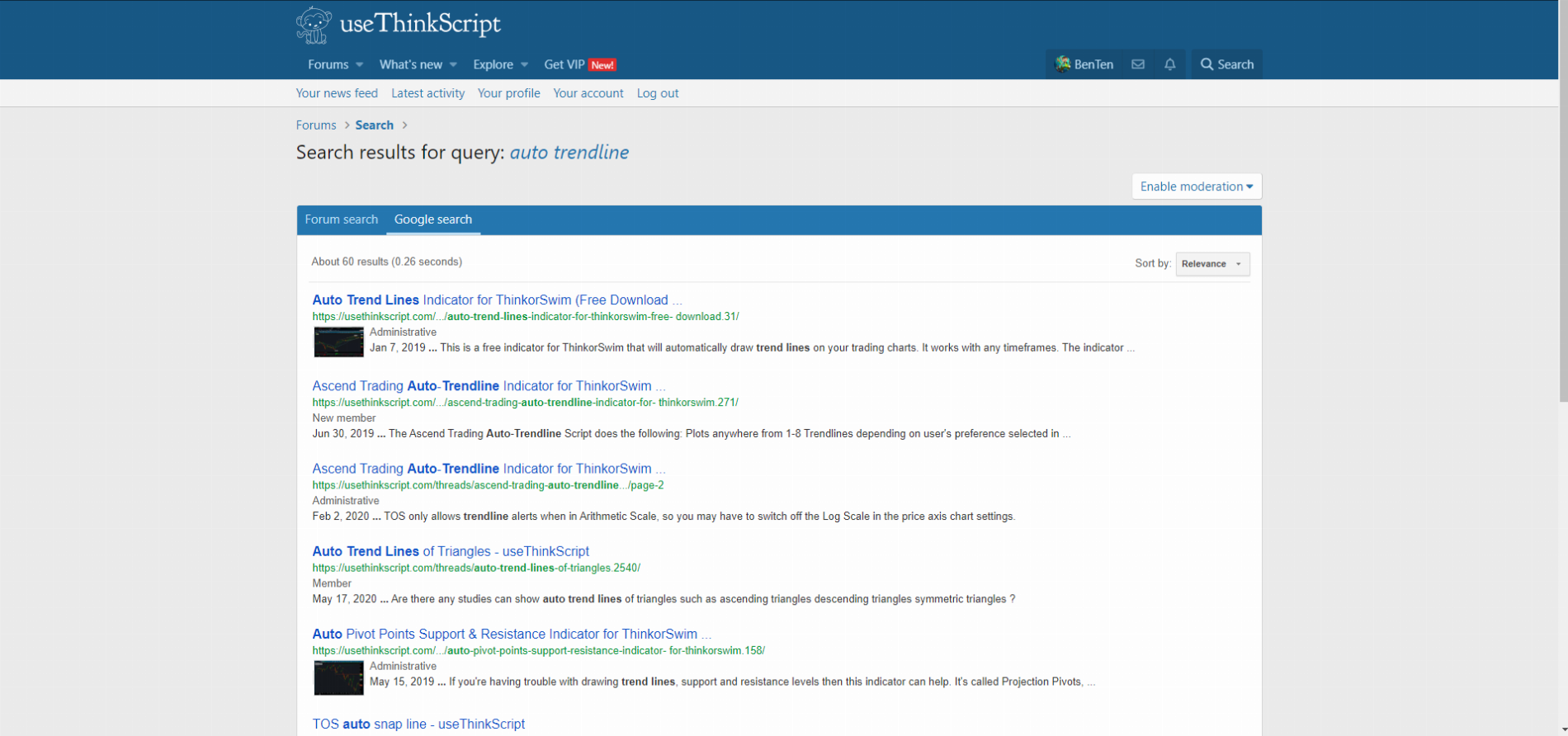 By default, the forum will still display results generated by our own system, however, you can quickly switch over to the Google search engine by clicking the tab "Google Search" right next to it.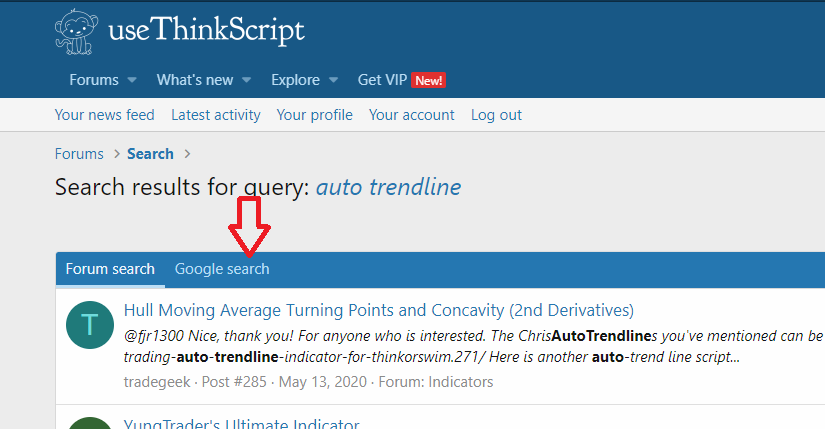 Now that we have a better built-in search engine, I urge you guys to search for your specific topic, indicator, question, or request before posting it as a new thread on our forum.
Thank you for your support