I have been trying to come up with an indicator that plots good take-profit areas or zones, and so I decided to try fib retracements on the atr trailing stop. I've started the script, but at the moment it is a little too scraped together and it would be nice if more knowledgeable coders had a look at it and provided some advice.
Right now the indicator:
Plots a dot at the 161.8, 261.8, and 423.6 levels from close to ATR trailing stop on long/short switches
Plots a dotted line from the three fib dots using the highest() function (scraped together part)
Because the script uses the highest() function, and because of the way that the fibs are coded, if price moves too fast, sometimes the indicator will kind of "glitch out" as illustrated at the beginning and end of today's trading session in the following image: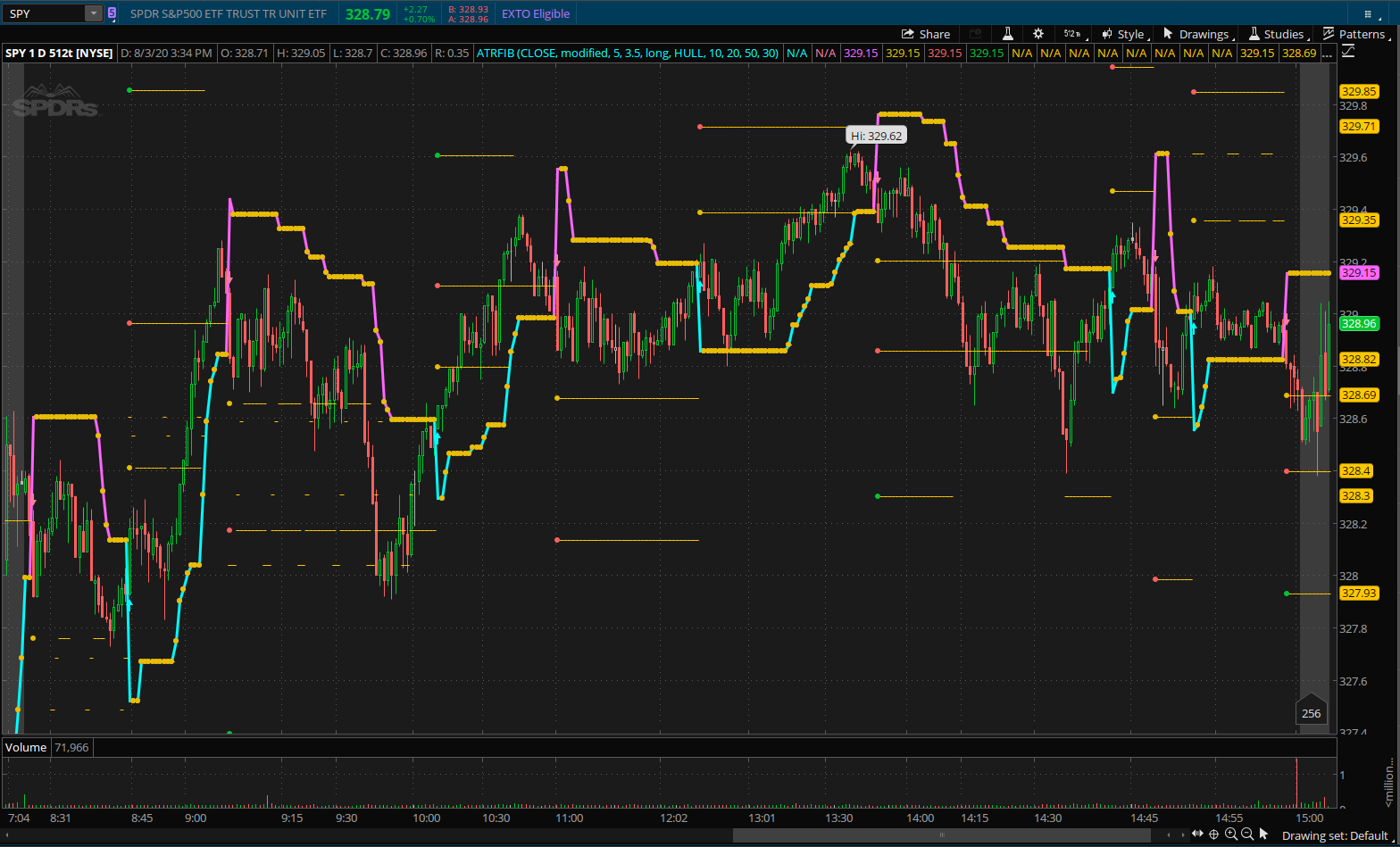 So instead it would look more like this, except that the retracements would cut off as the ATR trailingstop switches from short to long: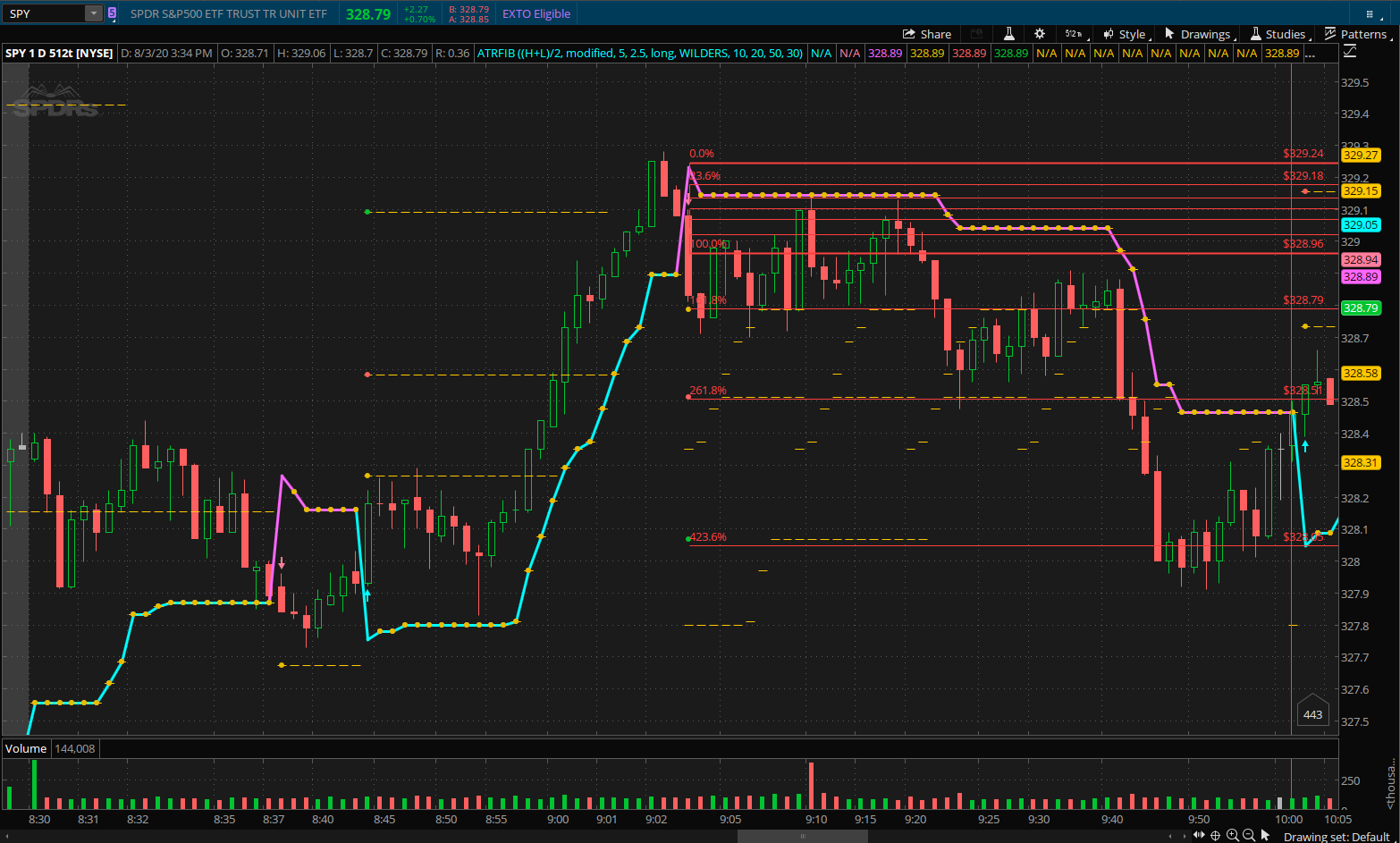 So, is there is a way to just plot the dot or dotted line as one horizontal line instead? preferably until the stop switches trend?
Here is the link to the indicator:
https://tos.mx/AgpECjM
Any help would be greatly appreciated! Thank you in advance!