This indicator will display Heikin Ashi colors (red or green) from any period on any other period.
In this example, I'm putting 10 minute Heikin Ashi colors on 1 minute bars.
This is possible thanks to the Aggregation Period function.
Code:
input UsePeriod = aggregationperiod.ten_MIN;
Notice the white label in the upper left hand corner designates the period in use.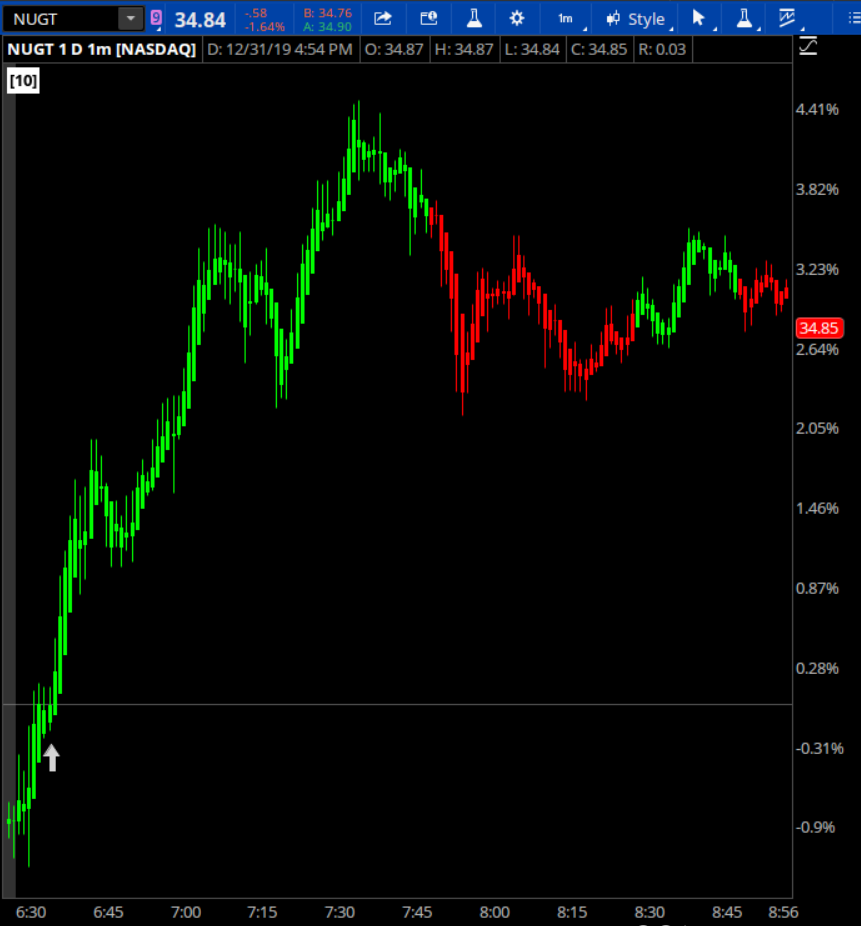 Code:
## Heiken Aski Multi-Time Frame
## 2019 Paul Townsend v3

input UsePeriod = aggregationperiod.ten_MIN;

def aOpen = open(period = usePeriod);
def aClose = close(period = usePeriod);
def aHigh = high(period = usePeriod);
def aLow = low(period = usePeriod);

def haClose = (aOpen + aClose + aHigh + aLow)/4;
def haOpen = (haOpen[1] + haClose[1]) /2;

assignpriceColor(if haOpen < haClose then color.green else
if haOpen > haClose then color.red else color.white);

addlabel(yes,"[" + useperiod/60000 + "]",color.white);