I want to avoid the extreme market volatility in the first 20 minutes of trading and hence I am trying to write a conditional order that would trigger only at 9:55 AM EST. That said, I am based in PST and I am trying to figure out if my conditional order should reflect my local timezone or the EST timezone.
So for example, considering I am in PST, would this trigger at 9:55 AM PST or 9:55 AM EST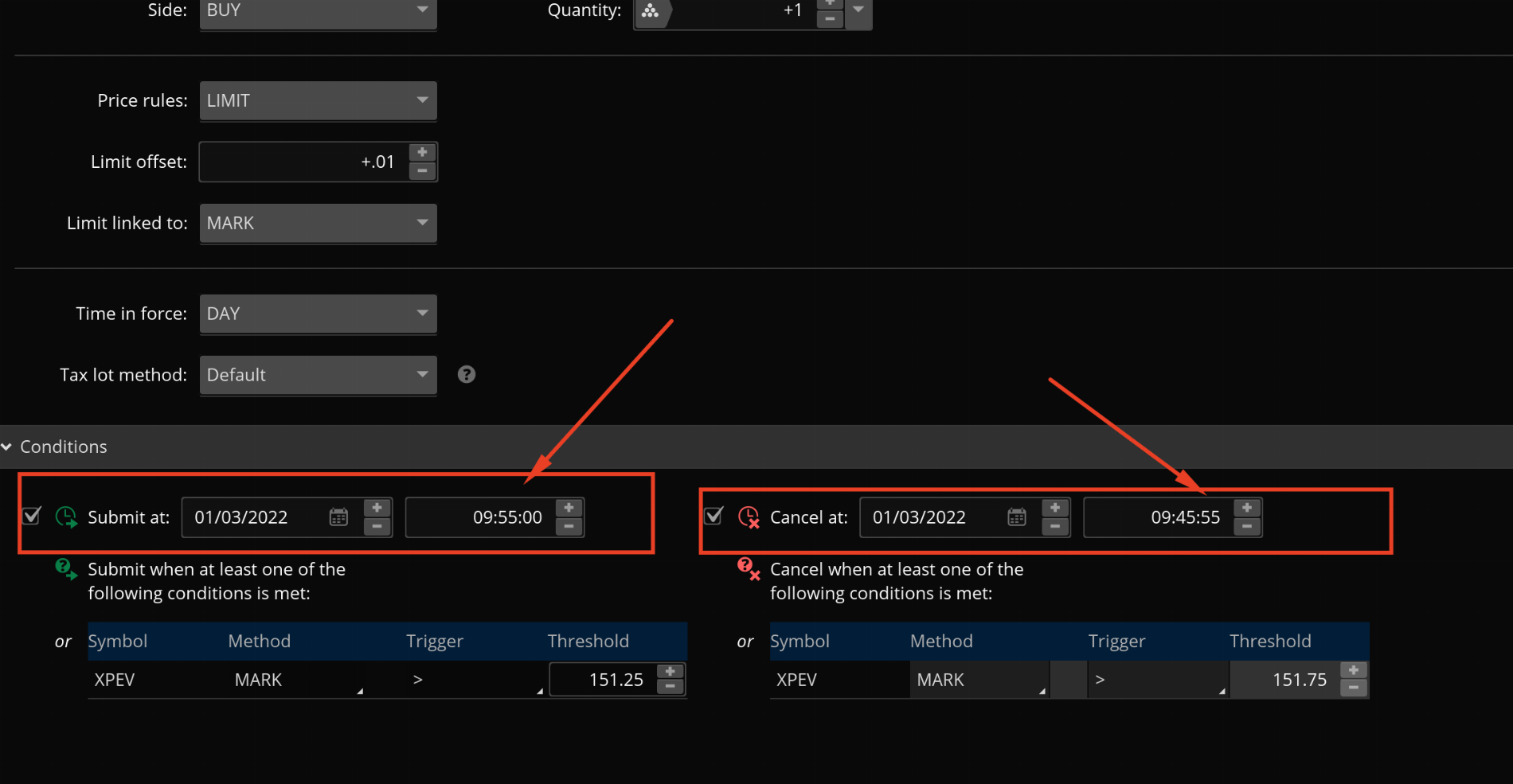 Apologies if this has been asked before, I did a quick search but could not find anything.