EDIT: Nevermind, got it sorted.
I put this Multi Timeframe Heiken Ashi indicator together today if anyone would like to take a look at it on a 5 minute chart. I've got a couple problems.
1. I've got it almost there, but I've been digging around for hours now to try to get the background coloring figured out. I would like the green background to trigger on the first time that all timeframes are all aligned as green and then stay that way until they switch until all align as red.
2. I would like a notification that displays a message whenever the lowest timeframe being used in the study does not match the timeframe of the chart. I found some code on that but could not get it to work.
Thanks in advance.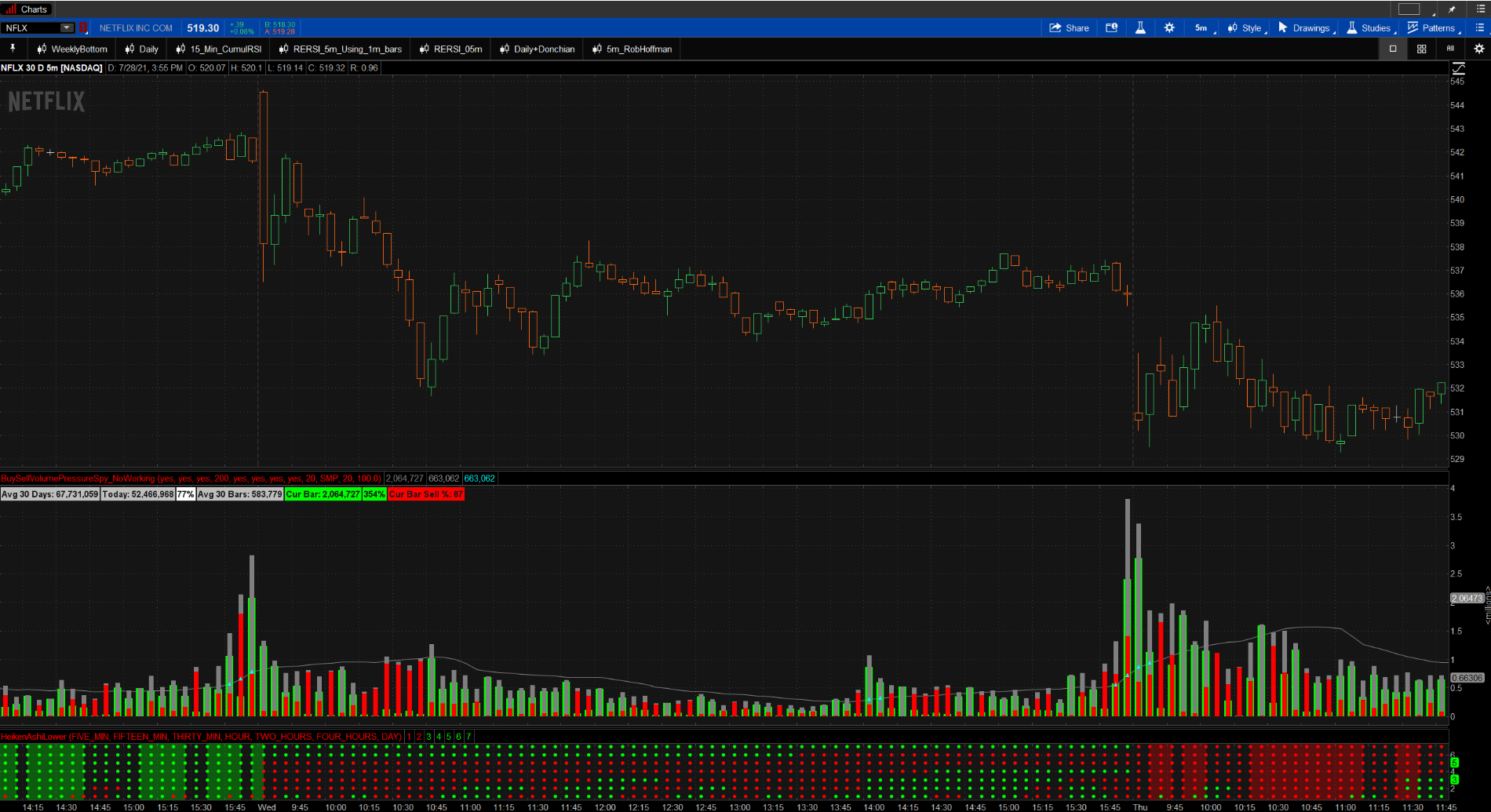 Last edited: