I've been using with great reliability this indicator on Bloomberg (at work), and was wondering if anyone would be interested in coding it for think script. The author is Mohamed Elsaiid, former president of IFTA. The indicator was presented in this paper:
https://c.mql5.com/forextsd/forum/98/volatility_based_envelopes_vbe.pdf
I've done some calculations myself in Excel but struggled with the 4th step forecasting the missing boundaries with correlations. I have to say from my own experience, this indicator beats Keltner, Bollinger, etc by far. Hope someone can crack it soon!
Quick follow up if anyone was curious to see the accuracy of the signals on a daily timeframe. Triggers are based off closing prices outside the bands.
SPX (daily)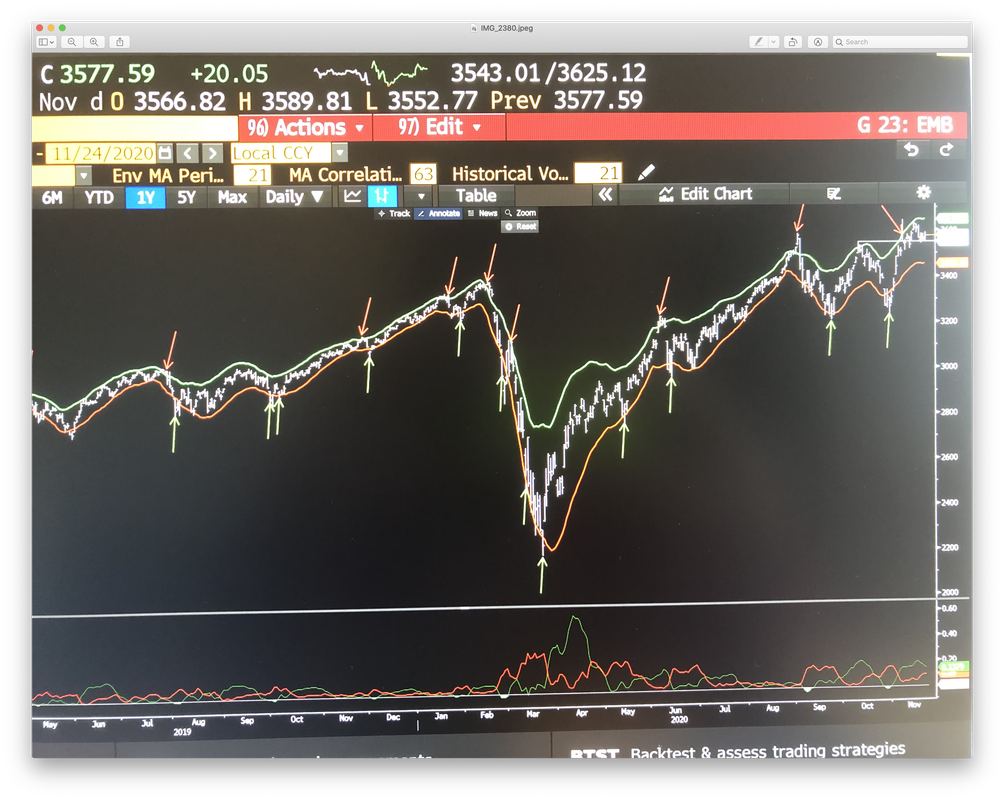 TSLA (daily)